Pool House 1484 Result Drive, Garage & Pool House Plan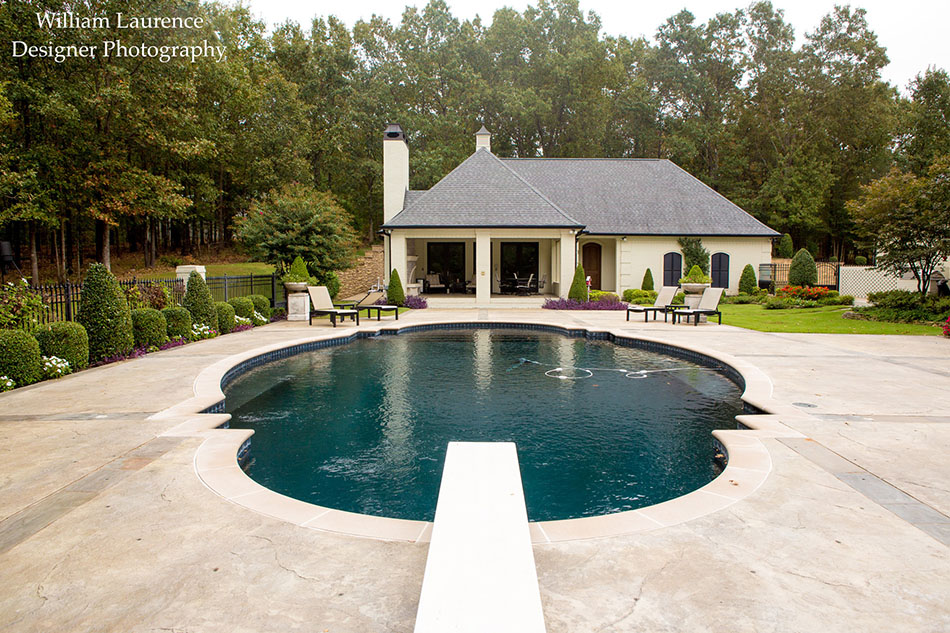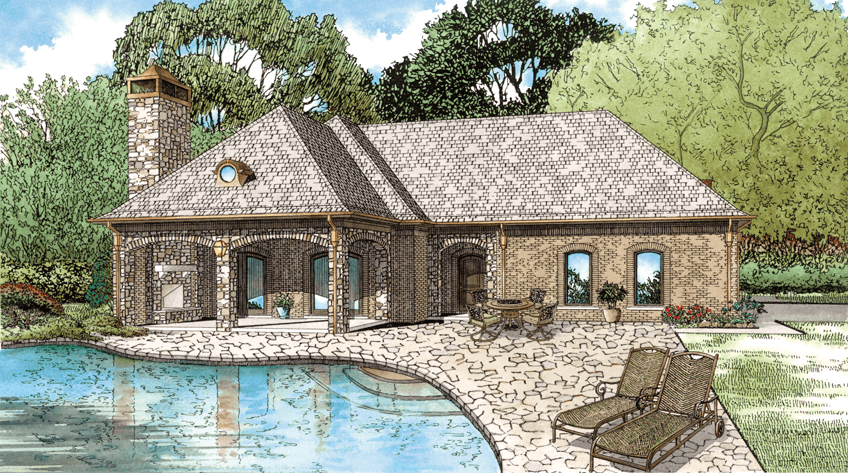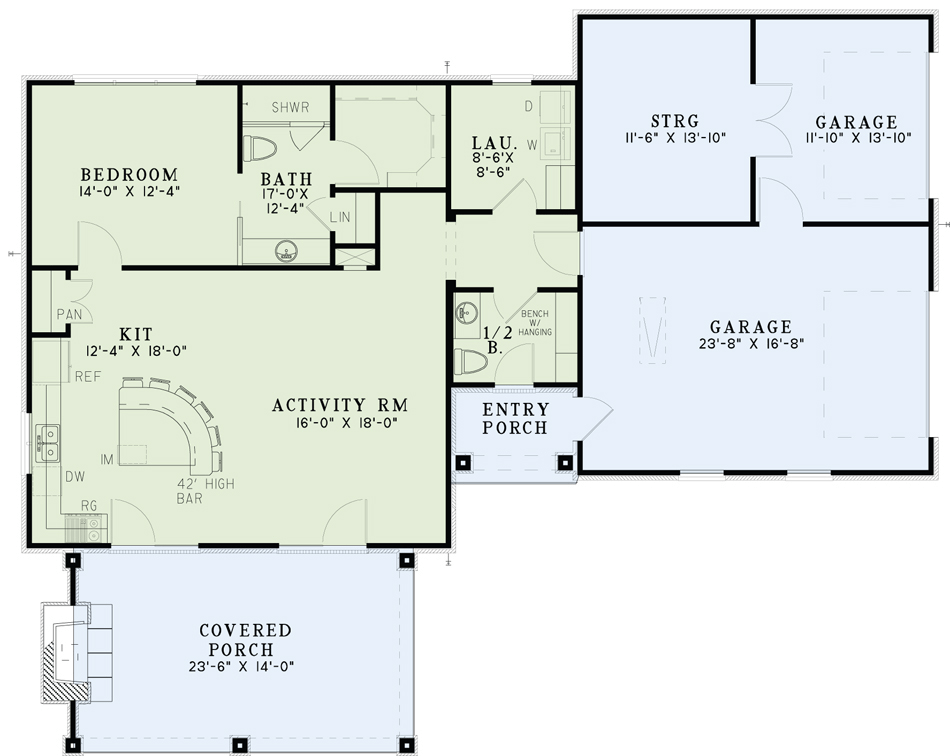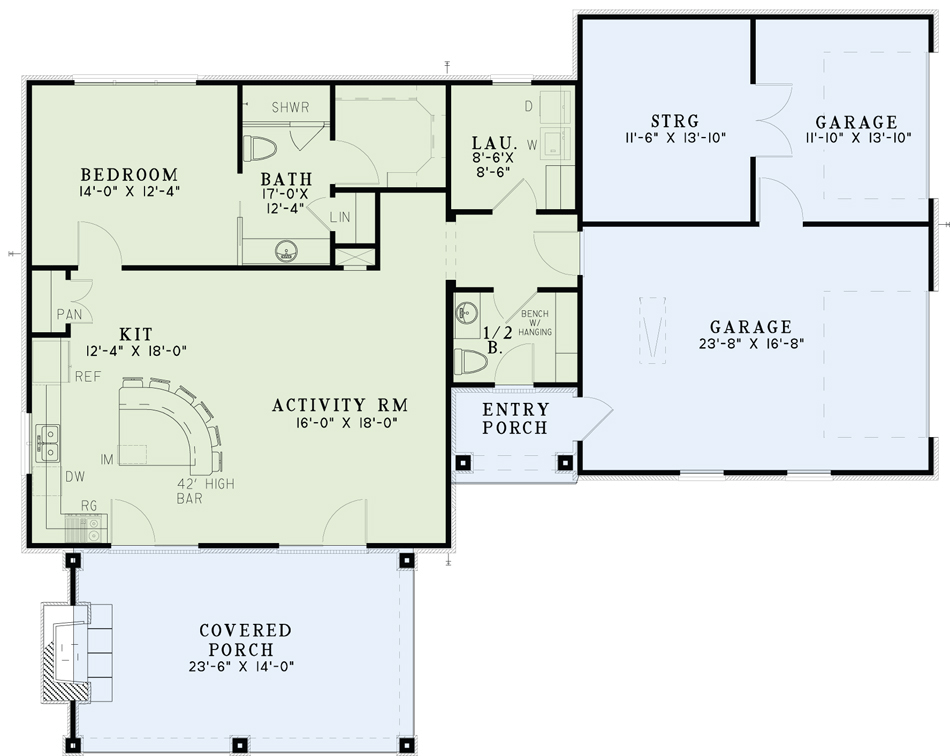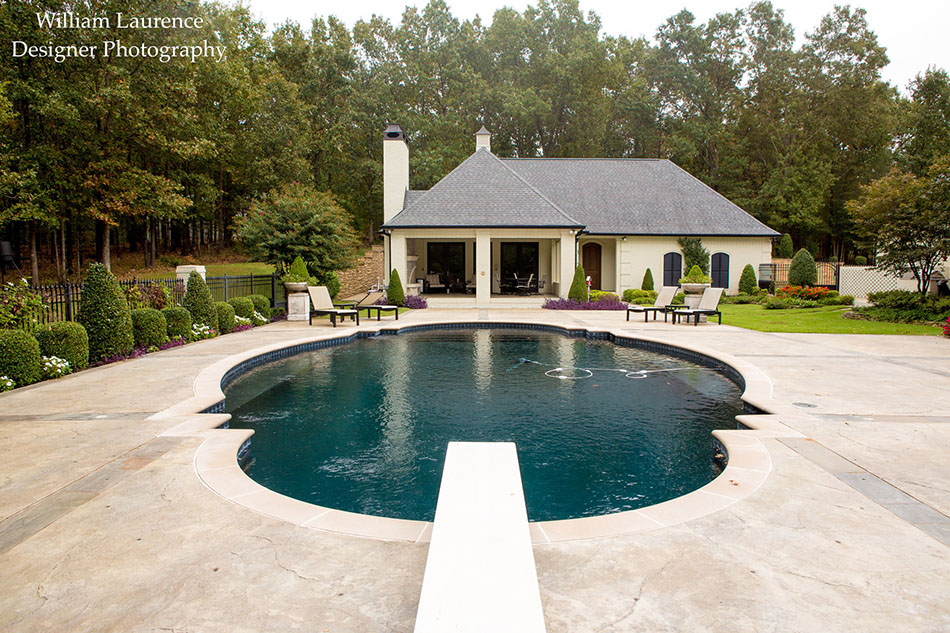 NDG 1484
Pool House 1484 Result Drive, Garage & Pool House Plan
Plan Details
Plan Number:

NDG 1484

Total Living Space:

1117Sq.Ft.

Bedrooms:

1

Full Baths:

1

Half Baths:

1

Garage:

1 Bay Yes

Garage Type:

Side Load

Carport:

N/A

Carport Type:

N/A

Stories:

1

Width Ft.:

62

Width In.:

N/A

Depth Ft.:

50

Depth In.:

6
Description
Luxury Custom Poolhouse Designs for Sale
While poolhouses are primarily used as clothes changing and pool equipment storage areas, or in some cases, art or writing studios or workout rooms, they can also feature a more spacious design that allows them to serve as fully appointed homes.
Nelson Design Group is proud to offer Luxury Custom Poolhouse plans for sale that will change the way you think about this unique residential structure. A shining example is our 1484 Result Drive model that seamlessly combines a compact design with a wide range of luxury features and amenities.
This pool house offers a covered front porch with a fireplace, which is perfect for entertaining or taking a break from the pool. Entry from the covered porch accesses the activity room, with a full kitchen and an eat-at island bar.
A bedroom is off the kitchen with a full bathroom and walk-in closet. A laundry room and a half bath share a hallway from the activity room to the garage with the half-bath having convenient access to outside. A second smaller garage is off the main garage, with a large storage room off it.
We'll Be Happy to Customize Your Luxury Poolhouse Design
At Nelson Design Group, we believe in giving our clients plenty of home design flexibility.
All our luxury custom poolhouse plans for sale give you the opportunity for personalization. You're free to change the size or configuration of a room, add or delete certain features or make other "tweaks" as you see fit. We offer affordably priced customization services delivered by our expert design specialists, who will work closely with you to ensure your modifications are executed to your specifications.
Our Superior Customer Service Makes Us Different From the Rest
Most NDG clients are building a home for the first time. Our goal is to minimize the stress that often accompanies this all-important life decision. We'll provide reliable guidance throughout the process and we'll be there to answer your questions and address your concerns so you can move forward with total confidence.
We're a national designer with the ability to provide attentive and localized service to our United States and Canadian client base.
Why Do So Many Builders Prefer Nelson Design Group?
Builders choose designs from NDG because we're easy to do business with. We make the process of ordering designs fast and easy, which saves precious time during the building process. Builders can also take advantage of multiple discounts provided by our Builder Loyalty and Additional Plan Usage Programs.
Contact Us to Learn More About Our Luxury Custom Poolhouse Designs for Sale
If you're intrigued by the uniqueness and beauty of the Luxury Custom Poolhouse style and would like to use it as the model for your new home, contact Nelson Design Group today! We'll help transform your dream into reality.
Specifications
Total Living Space:

1117Sq.Ft.

Main Floor:

1117 Sq.Ft

Upper Floor (Sq.Ft.):

N/A

Lower Floor (Sq.Ft.):

N/A

Bonus Room (Sq.Ft.):

N/A

Porch (Sq.Ft.):

373 Sq.Ft.

Garage (Sq.Ft.):

730 Sq.Ft.

Total Square Feet:

2220 Sq.Ft.

Customizable:

Yes

Wall Construction:

2x4

Vaulted Ceiling Height:

No

Main Ceiling Height:

10

Upper Ceiling Height:

N/A

Lower Ceiling Height:

N/A

Roof Type:

Shingle

Main Roof Pitch:

12:12

Porch Roof Pitch:

N/A

Roof Framing Description:

Stick

Designed Roof Load:

45lbs

Ridge Height (Ft.):

24

Ridge Height (In.):

10

Insulation Exterior:

R13

Insulation Floor Minimum:

R19

Insulation Ceiling Minimum:

R30

Lower Bonus Space (Sq.Ft.):

N/A