The Perfect Place for Family Night.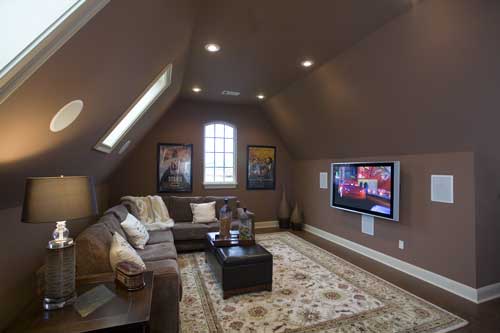 The Perfect Place for Family Night.
Family night is an important part of building family relationships and long last memories. The important thing to figure out when choosing your next home is what does family night mean to you and your loved ones. In my family we have played card games since my sister and I were very little. This has become an integral part of our lives and has given us so many good memories of laughter and friendly competition. If your family is like ours a game room is a great addition to your new home. Even if card games aren't your forte you can use it for board games, a pool table or any other games that your family can enjoy together. In my fiancé's family they have enjoy many movie watch together and the conversations that ensue afterwards. If your family is more like theirs, and you think movie nights are more your style, a home theater is perfect for you. This gives you a place to spend time with your family eating popcorn and enjoying your favorite movie (and not getting dirty looks for the people two rows in front of you at the movie theater because you are talking during the movie). Both my fiancé's family and mine love spending time outdoors together. Having a BBQ and enjoying beautiful sunshine is another great way to spend valuable time with your family. An outdoor living space is also a great feature to consider having in your next home. Whether that is a cover porch where you can have a few patio chairs and a grill or a full outdoor kitchen with room for family and friends to join, you are sure to enjoy it. There are plenty of other features that you can consider adding or focusing on for your family like a larger kitchen for time spent cooking together or a pool and pool house for those hot summer days. The most important thing is that you figure out what family time means for you and make sure your house has the perfect spot.