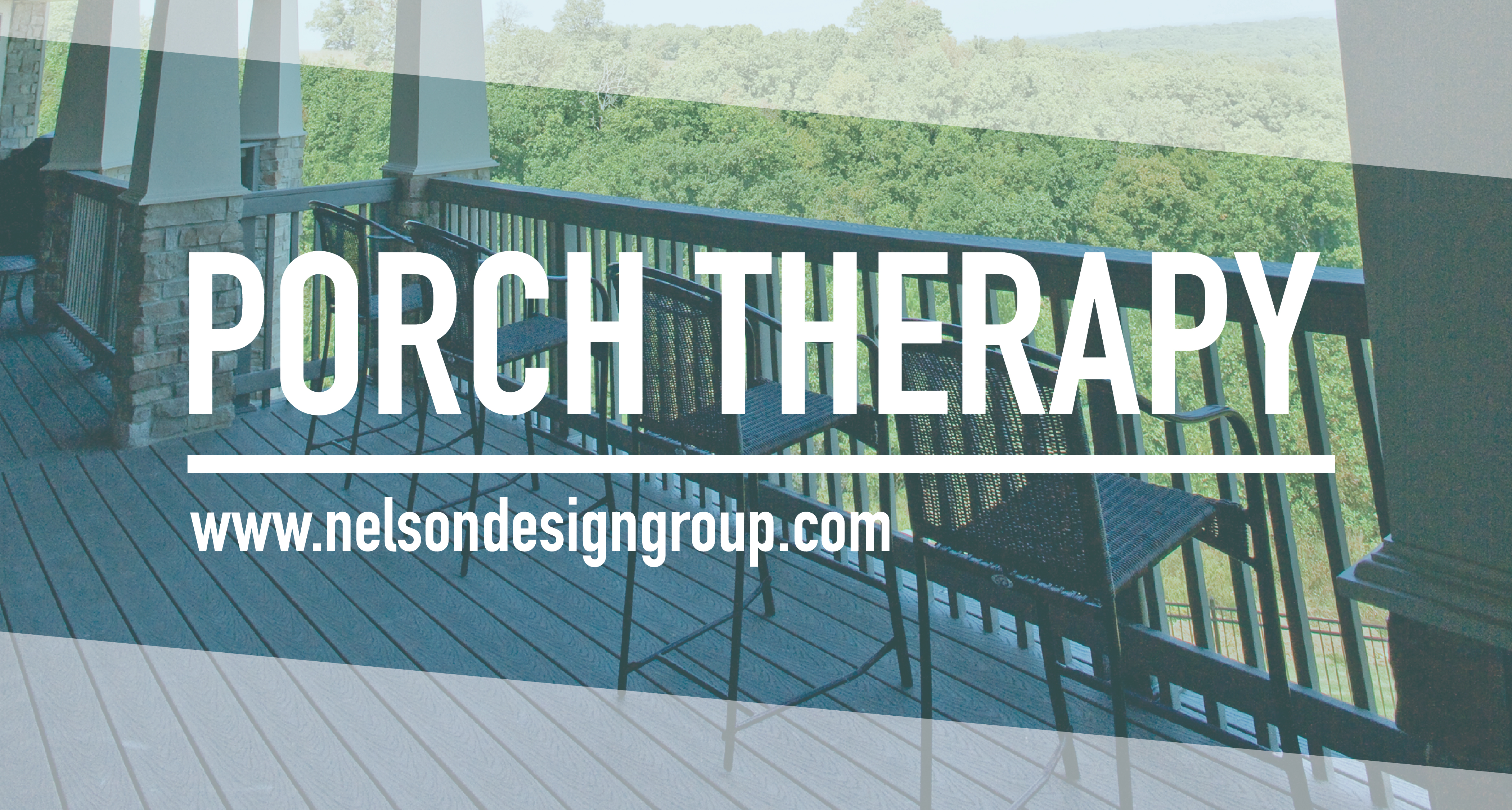 Porch Therapy
Who doesn't love a little porch therapy?
This time of year is made for enjoying the great outdoors, but after a long day of work, not all of us have time to go on a hike or bike ride. But what can you do with the short amount of time that you have at the end of the day? Soak in the porch therapy, that's what! Fresh area and home comfort pair nicely together when you have a place to enjoy it. From the largest porch balconies to the coziest front porches, we're sitting back and taking a glance at what can make your outdoor living space the perfect relaxation zone for you!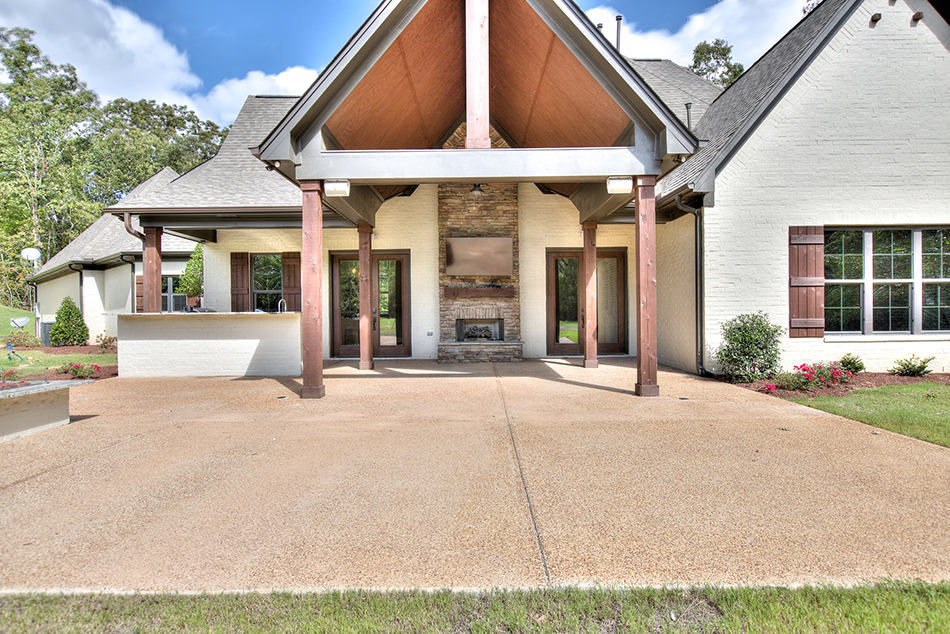 Grilling Porches
Nothing says summer like a nice burger on the grill with the kids playing in the backyard. I think we have all at some point tried to manage preparing dinner outdoors with limited space maneuvering around patio furniture that is too large for the space and kids outdoor toys, kiddy pools, etc. It's a recipe for disaster that can take away from the relaxation that you need. When planning your next house, consider adding a little space in the form of a grilling porch for that perfect place to prepare those outdoor meals while not having to watch where you step. This areas are great to add your large grill, a prep station, plenty of patio furniture and still have some open space to spread out.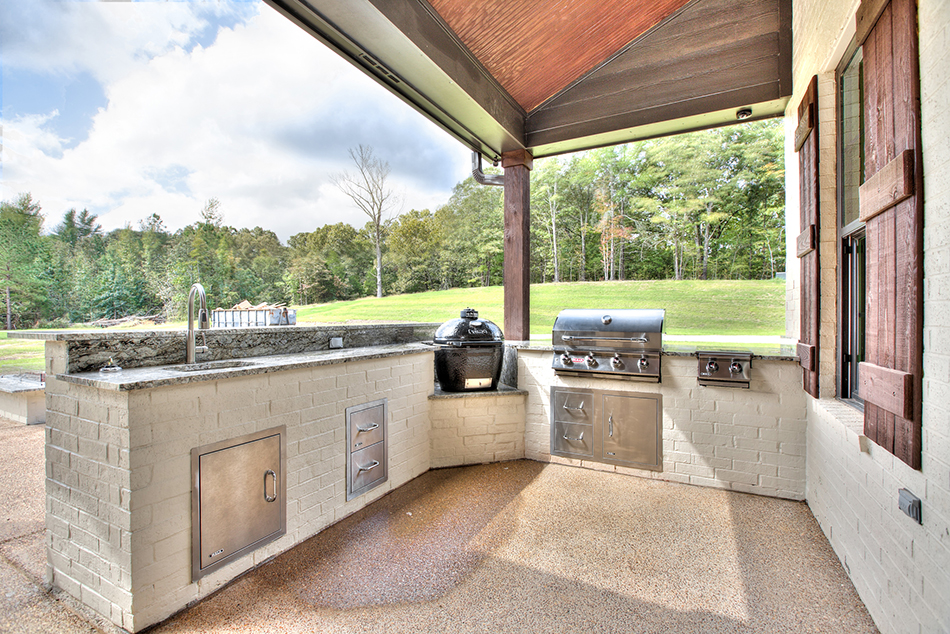 Outdoor Kitchens
To go along with your grilling porch, think about your outdoor kitchen possibilities. When you're hanging out by the pool and preparing dinner for the family, the last thing you want to do is have to run in and out of the house checking to make sure dinner is coming along. Wouldn't you much rather be able to stay outside with everyone while still preparing the best burgers and hotdogs? We also couldn't imagine a great outdoor kitchen without ample amount of preparation area. This means you need a good sink option with plenty of counter space to accommodate your ice chests, prep materials, and more! We'd also regret not recommending a good amount of cabinet and storage space. You need that perfect storage area to keep your lighters, cleaning materials, and more! Make sure your next house plans has the outdoor kitchen of your dreams!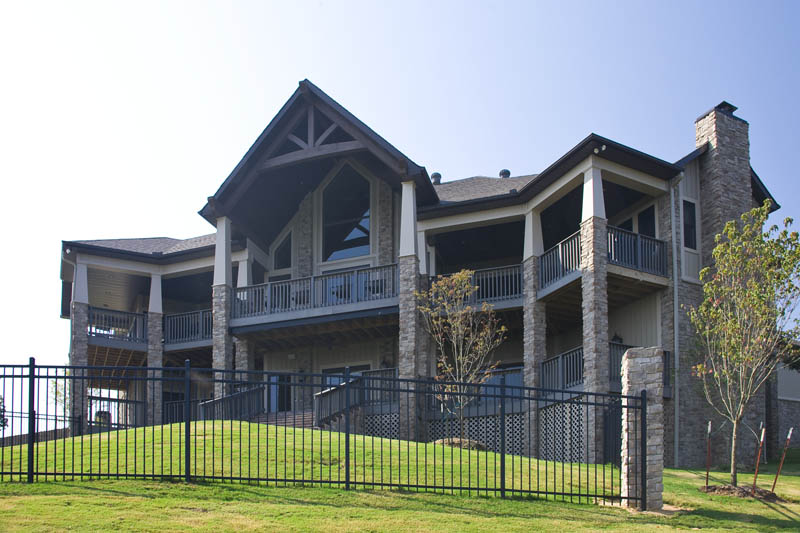 Balcony with a View
You may be on a sloped property, but that shouldn't keep you from still enjoying time out on your patio. In fact, this offers double the potential for great "porch therapy". You have the option of having your covered patio on the lower level, perfect for lounging chairs and an outdoor sofa. You also have the great option of having your balcony porch on the main or upper level of the home as well. This is the perfect spot to take in the beautiful view of your property while enjoying dinner at your outdoor patio table or additional outdoor furniture made for entertaining. This also provides the option to not only have access to your outdoor space through the living area, but also provides great options for exterior doors in your bedrooms both on the main and lower/upper floor. We have several house plans that work for unleveled properties.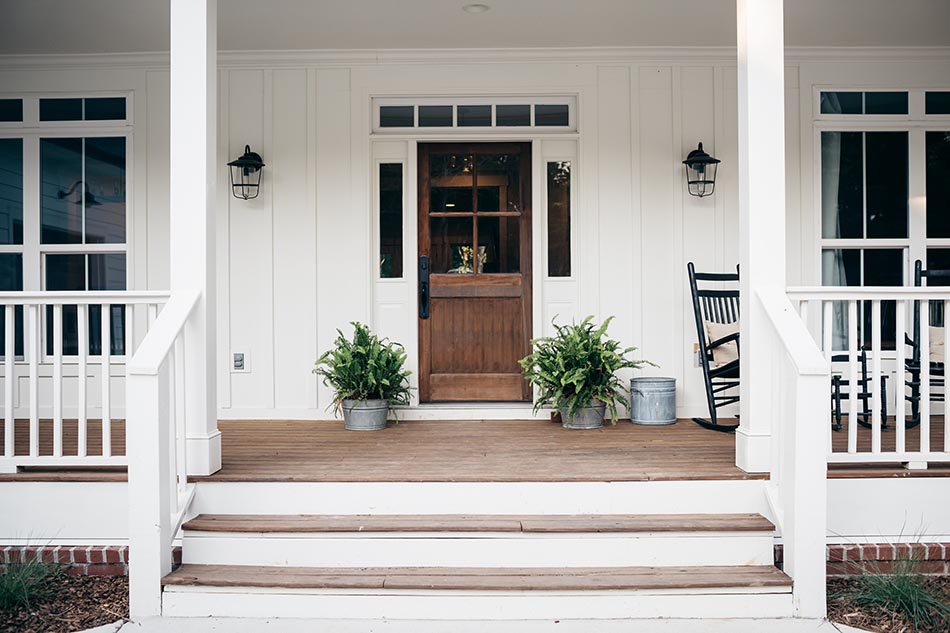 Front Porch Love
We can't talk about enjoying the outdoors without giving some credit to the front porch. While it may not have the same privacy and entertain options that the back porch offers, it comes with peace and quite and offers great relaxing options such a porch swings, rocking chairs, lounge chairs, and more. For some, nothing brings back memories of their childhood more than sitting on the front porch in their rocking chair watching the sunrise with their cup of coffee. If you're not a morning person, try soaking in the evening watching fireflies in the summer light up the sky as the sun goes down, then tell us you don't feel a little more rested. Browse our home plans to find a front porch that fits your needs.