Tips for Winterizing Your Home!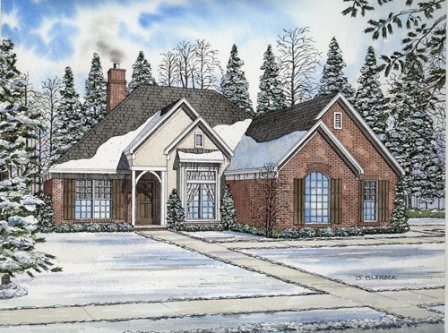 Tips for Winterizing Your Home!
Temperatures are dropping and winter is almost here which means it is time to winterize! No one wants to see their electrical bill sky rocket as heat escapes under the front door or to replace the water pipes because someone forgot water expands when it freezes.... So here are a few tips on how to winterize your home! 1) Prevent pipes from freezing! Frozen pipes can burst and do a lot of damage, costing you an arm and a leg, but you can avoid all that expanding water drama by taking a few precautionary measures. It may take a little time and money at first but believe me, you will thank yourself later. - If you can, turn off water to outside faucets and let them drain completely. - Cover your outside faucets. Foam faucet covers are an inexpensive way to help protect your pipes and can be found at most hardware stores. -Use foam pipe insulation on all exposed water pipes under your home.  Not only does this keep them from freezing it also reduces the amount of heat loss as water is flowing through the pipes, saving you money. 2) Clean out your gutters. If it snows where you live then this is very important. If the gutters are clogged when you have a snow melt the water will sit in the cutter and freeze, this could cause the gutter to become to heavy and eventually pull away from the frame of your home. 3) Keep the cold air out. Letting in cold air or letting out the warm air is basically like throwing your money right out the window... or sliding it through that crack under your door. Take some time before the weather gets to cold to go through and make sure your home is sealed tight from the cold winter chill. -Check your windows and doors to see if they are letting in a draft. One easy way of doing this is to light a candle and place it near each window or door, if the candle flickers you know you have a draft. -Replace or repair weather stripping on any windows or doors that are letting in cold air. -Use draft snakes on window seals and against doors. 4) Build your home with 6" exterior walls. Spending a little bit extra upfront when building your home by investing in 6" exterior walls instead of the standard 4" will allow for additional insulation thus saving you money in the long run with your electricity bill. Not only is this great for winter to keep the cold out, this will also keep our the heat in the summer saving you money all year long. 5) Extra tips to save some money! - Replace your heater's filter. The filter should be changed once a month during "heater season". When filters become clogged and dirty they will not let all the warm air pass through and into your home. - Pick up a window insulation kit from your hardware store for only a few dollars. This will help keep the heat inside your home and when installed properly, are nearly invisible. -Run your ceiling fan in reverse to help bring the hot air that has risen to the top of the room back down. Winterizing your home takes some time, effort and a little bit of money but in the end it will all be worth it. You'll spend less in energy. You won't have to replace frozen pipes, and best of all, you can keep your home warm and cozy for your family. Be sure to check out our website for home plans with cozy fireplaces, perfect to enjoy the winter weather!