House Plan 320 Gilliam Acres, Farmhouse House Plan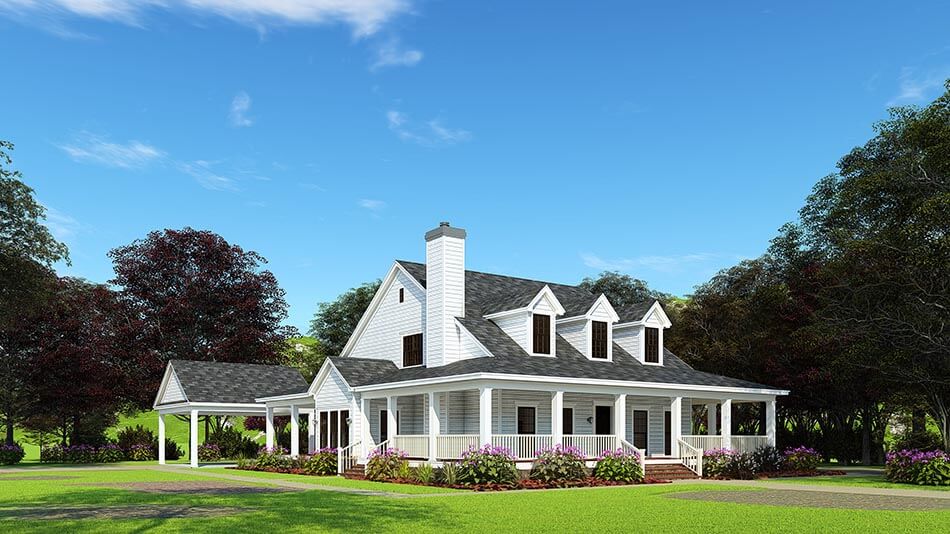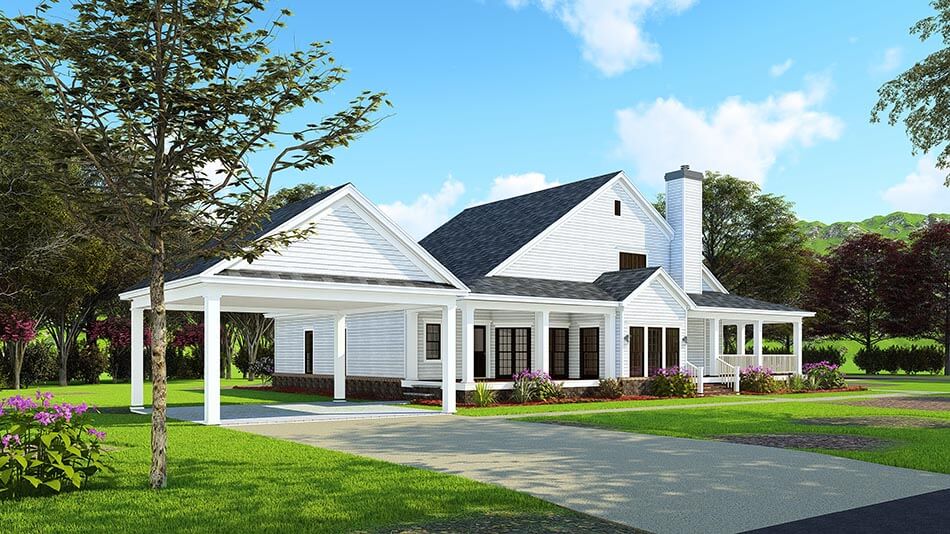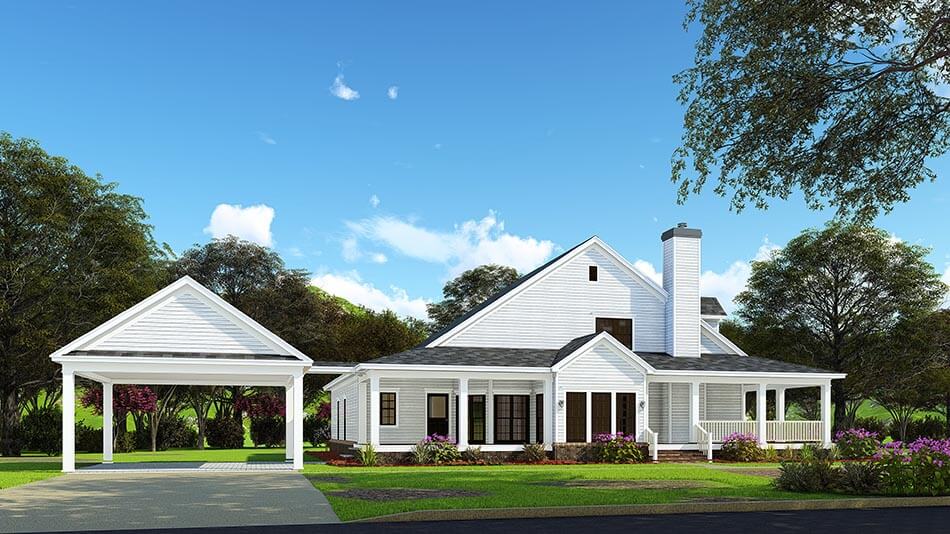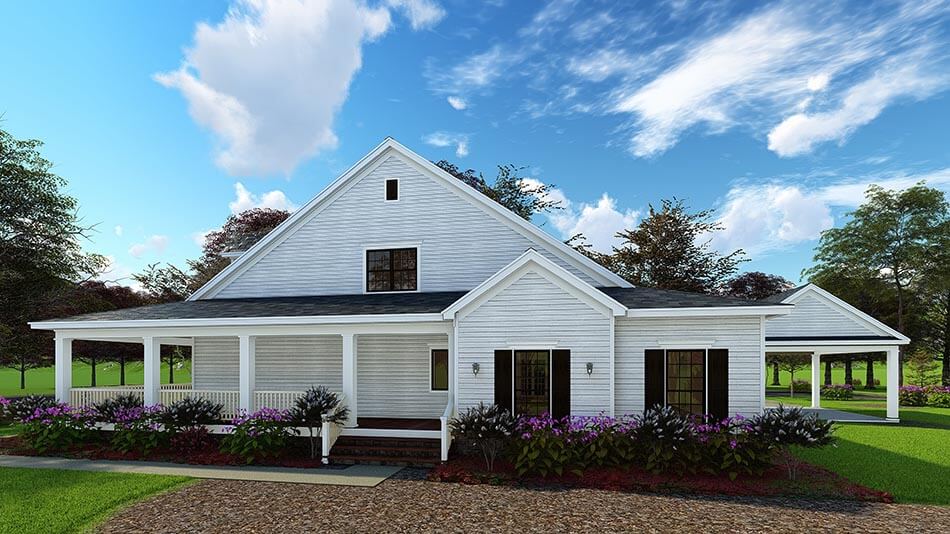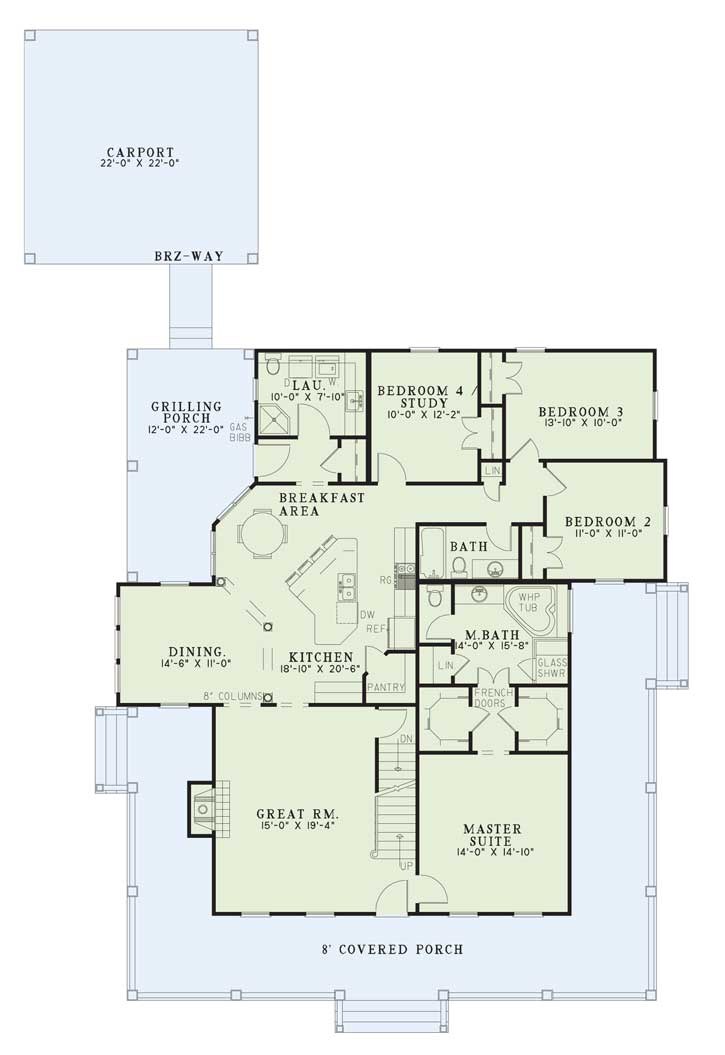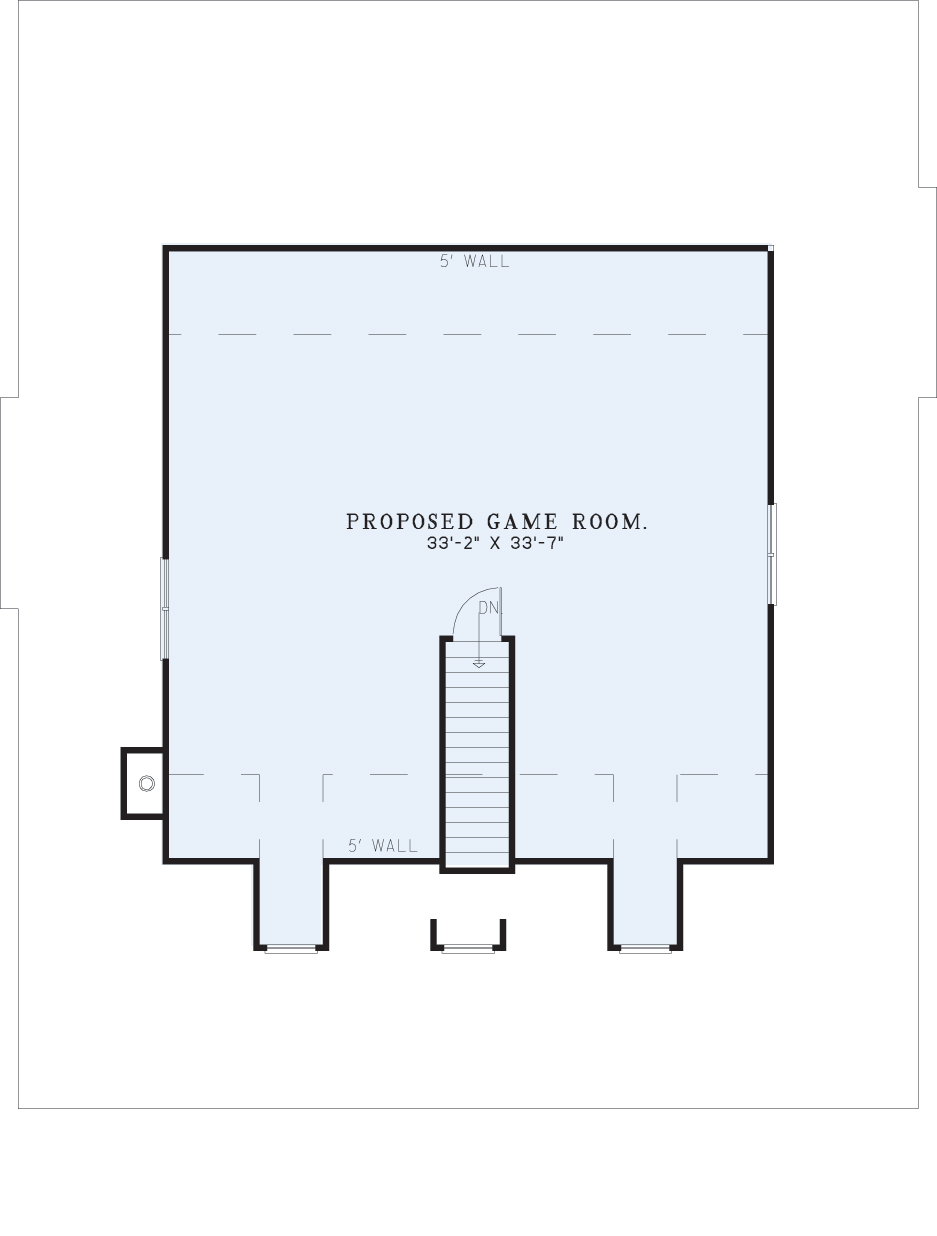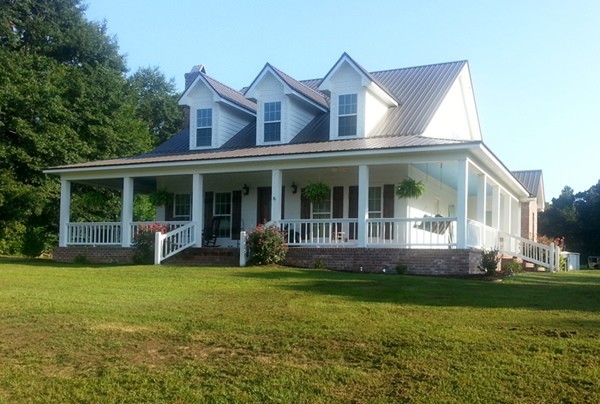 NDG 320
House Plan 320 Gilliam Acres, Farmhouse House Plan
Plan Details
Plan Number:

NDG 320

Total Living Space:

2039Sq.Ft.

Bedrooms:

4

Full Baths:

3

Half Baths:

N/A

Garage:

Yes

Garage Type:

Detached

Carport:

Yes

Carport Type:

Detached

Stories:

1

Width Ft.:

60

Width In.:

6

Depth Ft.:

91

Depth In.:

4
Description
NDG 320
A stunning addition to our Farmhouse House Collection, Gilliam Acres gives off that Southern charm with a classic white exterior, wrap-around porch, and three front-facing gable dormers. Upon entry, you will step into a spacious Great Room, where a cozy fireplace makes for lovely gatherings with family all year long. Straight ahead you can either step into the Dining space or the Kitchen/Breakfast Area. The Dining space is nestled in the left corner, and 8-foot columns separating the space from the kitchen will make your meals a little formal. In the Kitchen, you will appreciate the angled center island with additional seating for 4. A walk-in pantry allows for optimal storage, and double transom windows look out onto the Grilling Porch to add a beautiful view to your breakfast. Exiting the Breakfast Area, you will find yourself in a brief hallway that leads into the laundry room, where a sink, shower, and toilet are featured. To the right of the Kitchen/Breakfast Area are Bedrooms 2, 3, and 4. Bedroom 4 can also be used as a Study, and a hallway bathroom is shared among the rooms.
The Master Suite of Gilliam Acres, found to the right of the front door, offers plenty of luxuries for you and your partner. The master bedroom has tons of space and will allow for a large bed, multiple dressers, and even a chair. Two spacious walk-in closets line the hallway to the Master Bath, which contains a corner whirlpool tub, a glass shower, and a large linen closet. Just outside the master suite are the stairs to the upper level, which consists of a huge Game Room, perfect for entertaining guests, or even just keeping the kiddos busy! How would you customize this amazing house plan?
Customizing This House Plan
Make this house plan into your dream home!
We understand that when it comes to building a home you want it to be perfect for you. Our team of experience house plan specialists would love to be able to help you through the process of modifying this, or any of the other house plans found on our website, to better fit your needs. Whether you know the exact changes you need made or just have some ideas that would like to discuss with our team send us an email at: info@nelsondesigngroup.com or give us a call at 870-931-5777 What to know a little more about the process of customizing one of our house plans? Check out our Modifications FAQ page.

Specifications
Total Living Space:

2039Sq.Ft.

Main Floor:

2039 Sq.Ft

Upper Floor (Sq.Ft.):

N/A

Lower Floor (Sq.Ft.):

N/A

Bonus Room (Sq.Ft.):

1155 Sq.Ft.

Porch (Sq.Ft.):

1073 Sq.Ft.

Garage (Sq.Ft.):

484 Sq.Ft.

Total Square Feet:

4751 Sq.Ft.

Customizable:

Yes

Wall Construction:

2x4

Vaulted Ceiling Height:

No

Main Ceiling Height:

9

Upper Ceiling Height:

8

Lower Ceiling Height:

N/A

Roof Type:

Shingle

Main Roof Pitch:

10:12

Porch Roof Pitch:

N/A

Roof Framing Description:

Stick

Designed Roof Load:

45lbs

Ridge Height (Ft.):

27

Ridge Height (In.):

4

Insulation Exterior:

R13

Insulation Floor Minimum:

R19

Insulation Ceiling Minimum:

R30

Lower Bonus Space (Sq.Ft.):

N/A