Making the Most of your Bonus Room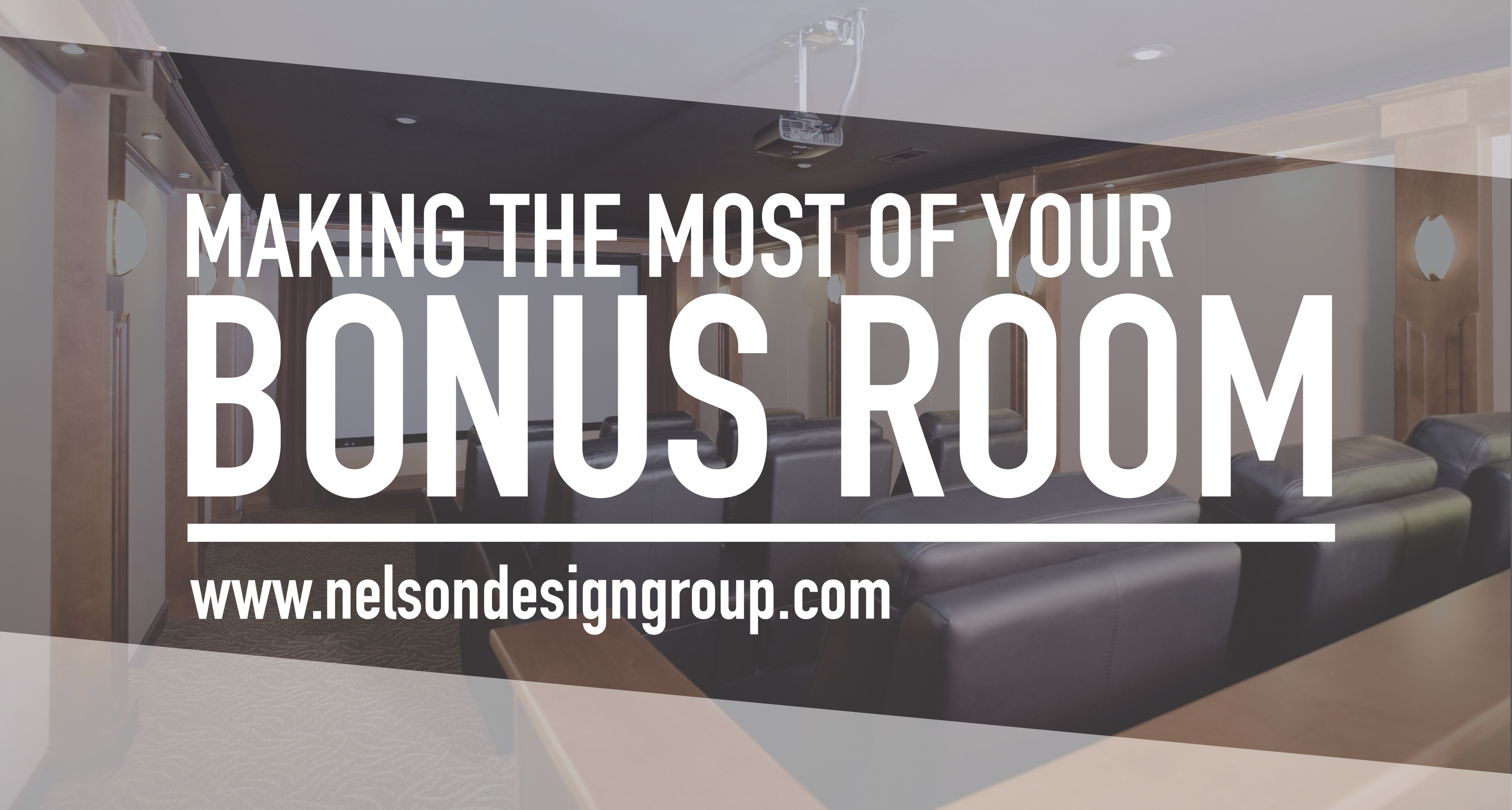 Making the Most of your Bonus Room
Making the Most of your Bonus Room
There are so many thoughts that go into planning a new home. How should I lay my kitchen out? What brick color to go with? Hardwood or Tile flooring? But one question that we often get wrong - Do I really need the bonus space included in my house? If COVID-19 and quarantine has taught us anything...the answer is YES! We all need a little more space to spread out in the house while staying home. But what to do with that space? Should you turn it into a home theater? What about an extra play room for the kids? Truth be told, the possibilities are endless. Let's dive into a few options for your bonus room along with a few do's and don'ts that will help you in the planning process!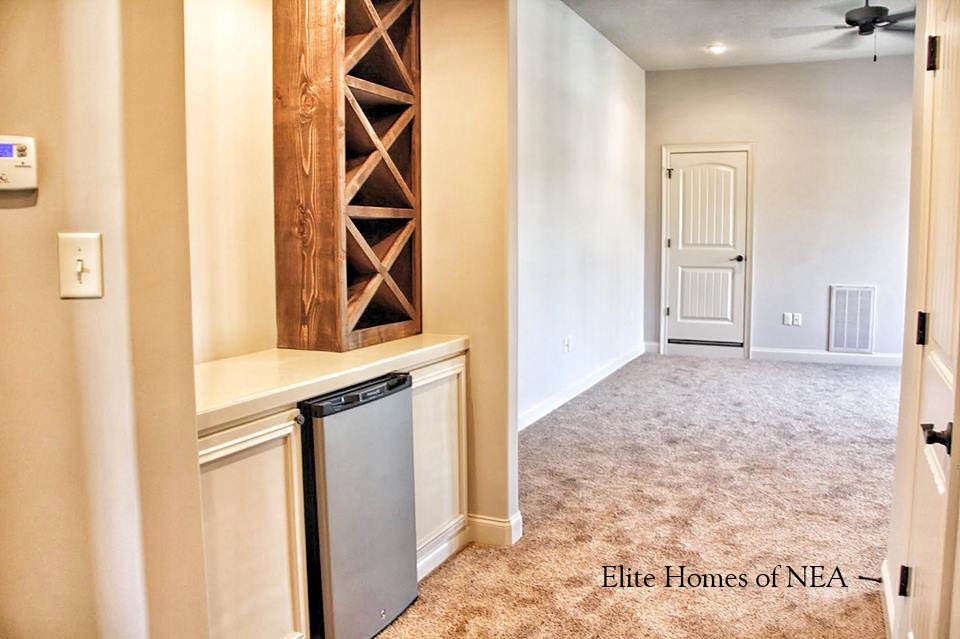 Extra Kitchenette/Wet Bar Space
Depending on what you're planning to use your bonus room for, chances are you NEED to include an extra kitchen space in your house plan. Game rooms and Media Rooms alike include a ton of entertaining possibilities, but in most homes, the bonus space or bonus room is located on a different floor than the kitchen. This presents a slight disadvantage when you're entertaining and need a place to store snacks, drinks, etc. The last thing you want to do is trek up or down the stairs to find what you need. To remedy this, we have an abundance of plans that include a small counter/kitchen space for those quick snacks. These spaces are perfect to store extra drinks, small bags of chips, a bottle of wine, extra snacks, etc. If you're planning to use this space for children to have their own hang out spot, this also presents a great opportunity to offer family friendly snacks and drinks without having to hear them run up and down the stairs constantly. Another benefit is the incredible storage space, perfect for your seasonal dishes, party platters, keepsake dishes you don't want to part with, and more.
When planning your second kitchen area, ask yourself what are the pieces of your main kitchen that you wish were more convenient. For starters, we recommend a small sink option. This allows for preparing snacks along with helping during the clean up. Next, make sure that you leave space for a mini refrigerator as you'll need it to keep your drinks chilled. Lastly, make sure you have options for separate lighting in your small kitchen space. If you're having friends over for a movie night, the last thing you want to do is turn on all the lights just to get a snack.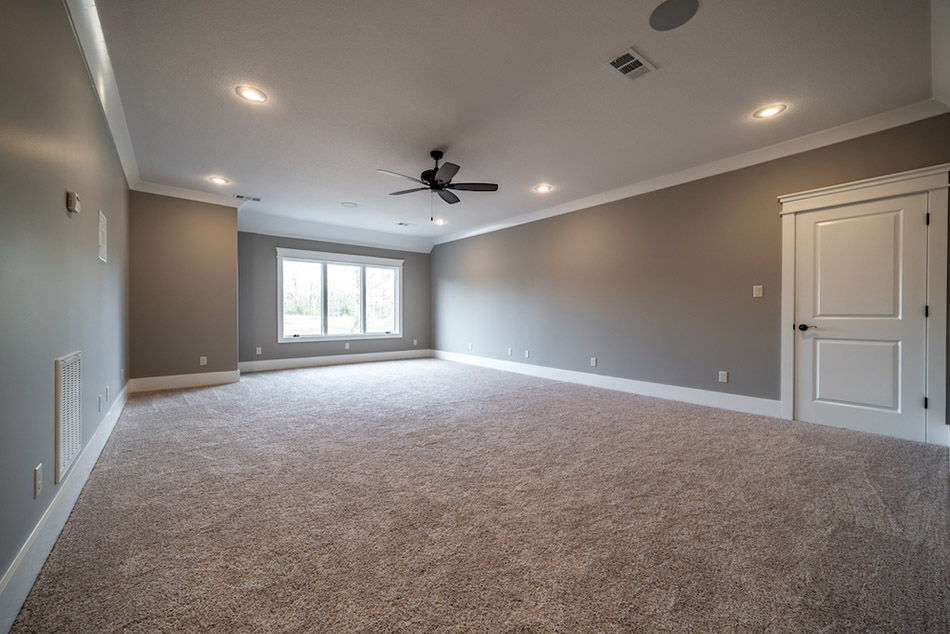 The Perfect Amount of Space
I think we can all agree, you can never have too much space. But when you're planning the square footage for your home plan, it's key to make sure that you distribute the space properly throughout the house. What are you planning to use your bonus room for? If you're thinking of a game room, you'll want to make sure there is plenty of space for a large amount of seating. With board games, you need enough room to spread out and be comfortable. You may also want to consider additional space for a game table such as a billiards table or poker table. You never want to be limited on space when planning your next game night.
If you're planning a play room for your kiddos, you always want to make sure you have plenty of space for ALL THE THINGS! We can all agree that children have an abundance of toys, games, electronics, and everyone of those items needs their own place. You want to make sure that you've planned enough space for for both video games along with toys and stuffed animals. When you think you have plenty of space for this, always add even more!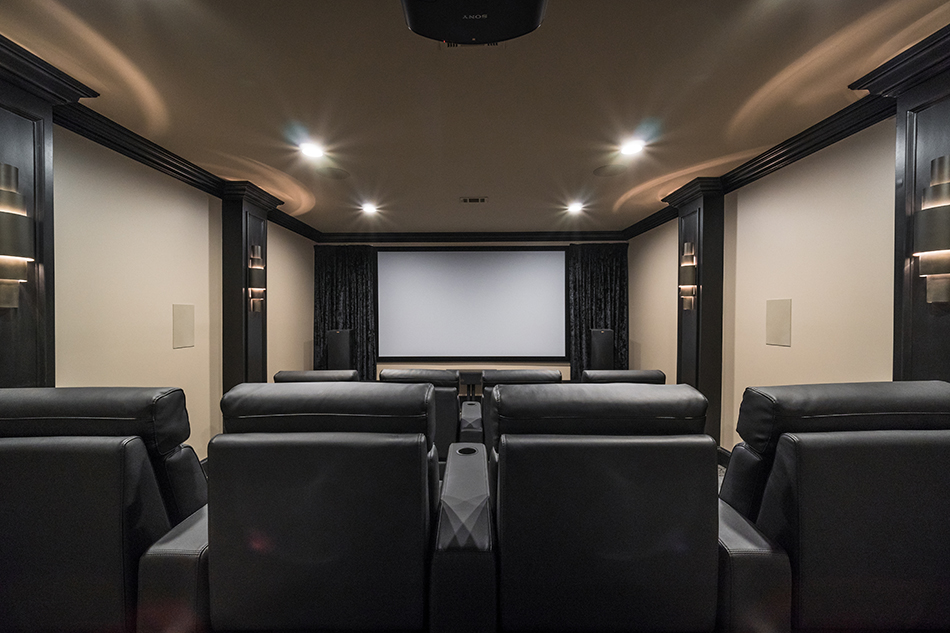 Theater/Media Room
We can't neglect the options of a Media Room, the Bonus Room that movie night dreams are made of! Just imagine being able to tell your friends, "we don't have to go out tonight, we can watch a movie in my MOVIE THEATER"! There are so many options that go into planning a great media room. From the lighting options to the seating, you want to make sure your choices fit your style. But here are a few things you may not have thought of for your media room.
1.) Storage - Think about a small cabinet or storage area to hold blankets and pillows for your movie room. Don't forget the snack options here as well. You definitely need a great snack bar option like mentioned in kitchenette section above for popcorn, candy, drinks, and anything else you may like during the movie.
2.) Natural Light - While this differs from other areas of the house, for your media room, you may consider forgoing the windows and natural light. No one likes a glare during their favorite movie. If you do prefer to have windows, you may consider black out curtain options for when the movie starts.
3.) Closet/Cabinet Space - If you're anything like us, you love the classics. While technology has come a long way, even the streaming services don't always offer your favorite movie. For this reason, you may want to include additional storage for your hard copies of movie classics. Closet space is always needed, even in your media room.
4.) LIGHTING - Lastly, think about your lighting. With continual advancements in lighting options, don't just settle for your standard on/off lighting. Lighting dimmers are a great option for movie night that don't leave you stumbling in the dark when you sneak away for the snack at the wet bar area.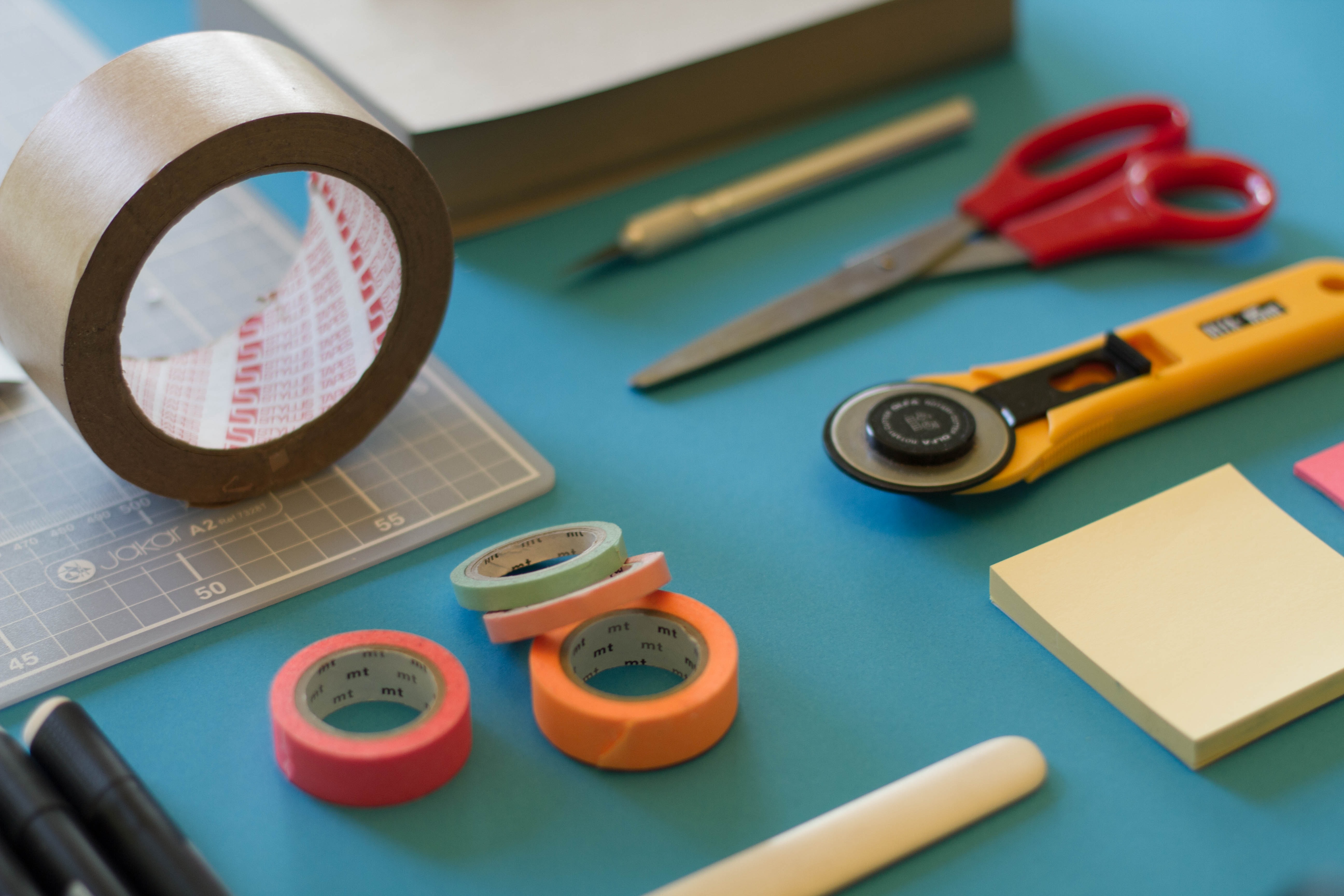 Craft Corner
If being quarantined for months has taught us one thing, it's that even us adults need our own little space. When the dishes are done and the kids are asleep, sometimes it's just refreshing to take a glass of wine to your favorite spot and be creative. Bonus rooms offer a great corner of that house that can just be yours. From working on crafty projects to repurposing furniture, it's night to have that one space that can be a little crazy. Another great option that a craft bonus room offers is the option to leave the mess out for a while. Free time is not something that come by easy, so it's not always easy to get your craft done in one sitting. Having the mess in a bonus room means you don't have to pick it up every day like you wood on the kitchen table. Most bonus rooms have the option for a door that closes to provide the privacy and the peace you need for your craft corner.
If you're planning a craft room, we definitely recommend including lots of cabinet space. We're lovers of organization, so bins inside cabinets with labels and dividers just sounds like a dream in itself. Make sure that you have plenty of room to put away your crafts when you are ready to pick up the mess.