Rustic Vibe, Modern Living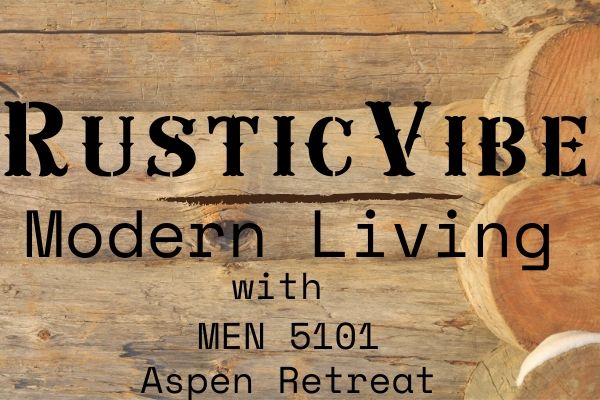 Rustic Vibe, Modern Living
The Aspen Retreat house plan is designed by award-winning designer Michael E. Nelson. Aspen Retreat is a rustic craftsman bungalow style house plan with 3 bedrooms and 2 full baths. With 3,698 square feet of living space, this pleasantly inviting home plan emphasizes togetherness and entertainment. From the vaulted ceilings in the Great Room to the angled rear covered porch to the expansive Media Room, Aspen Retreat brings modern-day to the rustic, mountain-inspired craftsman home!
It's All In The Details
When you are searching for the perfect house plan, think about your morning, afternoon, and evening routine. You want a home that improves your average day or makes your daily steps peaceful. You see too many homes churned out with no thought for how it will feel to walk up the front steps or leave the garage every day. This is your home! I want my house to be a reprieve from the toils of the outside world and that begins with darling shutters, stone masonry, and a comfortable porch to warm up my mornings. Aspen Retreat just happens to check those boxes!
Aspen Retreat is a beautifully updated rendition of a rustic mountain home with lots of craftsman-style details. European-inspired and craftsman-style homes seem to drip with delightful elements that truly make the design more than four simple walls. Passing through the stone-gray columns, this porch leaves ample room for rocking chairs and a patio table to embrace to cool mornings while seeing the kids off to school. Or letting the pups out to play while you wipe the sleep from your eyes! A good home starts off with a great front entry. Stepping into the foyer, you see directly into the Great Room and Kitchen area. This open floor plan common space showcases vaulted ceilings and a lovely fireplace. Open floor plans truly highlight the space in your home. There is a freedom to decorate and unite your space while focusing on family bonding and personal time. There is a long-standing trend of open floor plans and I don't see that changing any time soon. The Great Room and Kitchen overlook the rear covered porch, too! BBQ nights, bonfire parties, and summer pool time is a little more exciting and convenient knowing you can be a part of the activities from the comfort of your A/C-cooled Great Room!
The Aspen Retreat house plan does something a bit different with the Master Suite and I think it deserves some special attention. The Master Suite is much more private with a secluded entryway before entering the bedroom! Perfect for families with older children or elderly parents sharing the home, the Master Suite is generously sized. Not only did the bedroom receive careful attention to detail and privacy, the Master Bath is luxurious and uniquely shaped. With a vaguely L-shaped wrap-around, the Master Bath is designed for spa day relaxation with a free-standing tub and a gorgeous, gigantic shower space. The designer even included space for a tiled shower seat! Frankly, you could live in this bathroom alone. Not to oversell this fantastic Master Suite, but it has three walk-in closets. Yes, three of them! Never again battle for hanging space or prioritize which flats and heels deserve shelving room. With three walk-in closets, one of them can be dedicated to only winter clothes or business outfits while the remaining two are for daily wear!
Private Theatre and Outdoor Amenities
We all ooh and ahh over grand kitchens and expansive bedroom space. But it is so refreshing to see a spacious floor plan designed with social gatherings and extra amenities in mind. Aspen Retreat does not disappoint! Part of the character of this home plan is the angled media room. While it will depend on how and where you build your home, the angled design of your private theatre helps eliminate sun glare on the big screen. With a bathroom just off the Media Room, you are safe from missing your favorite parts! I am personally fond of the en suite media closet. Now that our favorite films and shows are available for streaming, we've lost a bit of the opportunity to show off our personal collection of movies. Force your friends and family to acknowledge your fascination with foreign documentaries in style!
Running nearly the entire length of the home is the stunningly large staggered covered porch. As much as I love this rustic style house plan, the back porch is the seal of approval for me. This porch follows the length of the Great Room down and around the Media Room. Remember, Aspen Retreat is no quaint tiny house! This is a nice, big space! The covered porch is lined in matching stone accent columns to coincide with the front porch design, which I adore. Far too often, the back wall of a house is sorely neglected blank walls. Boring look and unpleasant design choices, that. The first leg of the covered porch is perfect for garden chairs and potted plants with steps leading down to your backyard. Following to the right is the next staggered section designated for grilling and cook-outs. Continuing on yet, your covered porch opens into an outdoor living space with vaulted ceilings. This generous space is ideal for comfortable sitting and cool summer nights. The porch just keeps going!
Customizing This House Plan Making this house plan onto your dream home!
We understand that when it comes to building a home you want it to be perfect for you. Our team of experience house plan specialists would love to be able to help you through the process of modifying this, or any of the other house plans found on our website, to better fit your needs. Whether you know the exact changes you need made or just have some ideas that would like to discuss with our team send us an email at: info@nelsondesigngroup.com or give us a call at 870-931-5777 What to know a little more about the process of customizing one of our house plans? Check out our Modifications FAQ page.