Exclusive Partner Spotlight: FAKRO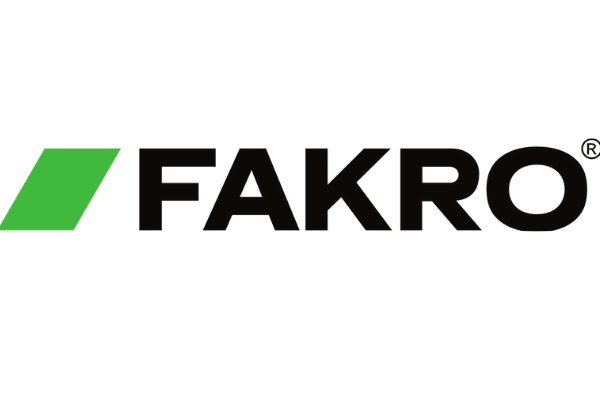 Exclusive Partner Spotlight: FAKRO
FAKRO
Focusing on providing environmentally conscious skylights, roof windows, and attic ladders, FAKRO is one of our exclusive partners for builders and homeowners. We'll be taking an in-depth look at the wide range of products FAKRO offers!
One of my favorite things about FAKRO roof windows and skylights is how they never fail to create unique and innovative ways to incorporate natural lighting in your home. You can see (pun aside) the dedication to quality materials and ease of use on the consumer end. FAKRO designs roof windows and skylights to be more than just a pane of glass to the outside world. The progressive products prioritize thinking outside the windowpane and maximizing previously neglected roof-space.
Skylights
Until I had the opportunity to experience FAKRO skylights firsthand, they were just a passive addition to any space. Typically in the Great Room living area or commercial business lobbies. But FAKRO skylights are so much more than your grandparents' hole in the ceiling. Even the commonly known fixed skylights are double glazed with stunning frames. Simplicity is not the same as basic, and FAKRO works hard to bring out the best.
Fixed skylights are great for a huge range of roof pitches, ideally between 15-85°. Your builder can help you determine your roof pitch. And FAKRO carries several different sizes in the fixed skylight panes, too! Natural lighting has more than just aesthetic benefits; it positively influences health, too.
You can dramatically change the look of your space with a skylight of any kind. Vaulted ceilings are absolutely stunning, but you may find your area doesn't get enough sunlight. FAKRO skylights are an easy solution to your new home build!
Venting Skylights
I won't even pretend that venting skylights aren't my personal favorite. I love the ability to open these skylights to capitalize on the fresh breeze and hear the soft sounds of the world around me. For anyone else concerned about wildlife trying to make your home their new home, FAKRO venting skylights come standard with an insect screen. Crank them open to your heart's content!
While I personally use the manual venting skylight in my home, I am in love with the electric venting skylights. Remote-activated, the FAKRO electric venting skylight has sensors to close if the rain starts before notice the windows are still open.
Probably my favorite thing about the electric venting and manual venting skylights is the ability to use them in more than a foyer or living area. The easy-open option makes them perfect for your loft (FAKRO has a ton of options I'm planning for our upstairs rooms), master bathroom, and kitchen.
Roof Windows
We don't get to see true roof windows in the U.S. too often, which is a terrible shame because roof windows are a wonderful option for homes with a lot of architectural character. Roof windows look great in place of dormers if you prefer a sleeker roofline! And of course, your upstairs rooms will have the same access to natural lighting as your ground floors.
I'm a huge fan of European style homes and Canterbury Place – MEN 5081 is one of my favorites. I love this unique roofline and unusual spires. Most of all, I love how the additional bedrooms are upstairs with a covered veranda. Canterbury Place with a set of center pivot roof windows in the media game room is my dream home. It just so happens that center pivot windows are the more popular type of roof windows FAKRO sells in Europe. I know where I belong!
Canterbury Place - MEN 5081
Roof windows operate basically the same as a skylight, but with the option to open like your everyday window. These move on a side hinge or with a center or top pivot. FAKRO carries these beauties in both manual turn-handles and electrical opens for those Smart House fans! You have the same great options for style and size, with a slightly larger range for the 15-90° roof pitch. That only makes it easier to ensure your roof window is a simple addition!
For a more steep roofline, a high pivot roof window creates more space for you to gaze out and enjoy the open air. There is something very metropolitan about pivoting roof windows. They are everything I expect to see in a show/movie about a charming underdog character living in an apartment much too luxurious for their part-time bookstore job. I am begging homeowners and builders to stray from traditional windows in favor of something as stylish as it is functional.
Uncommon Excellence
While on the topic of nontraditional types of natural lighting and window styles, FAKRO carries balcony windows and light tunnels. Now, I'm familiar with balcony windows. This is another of those "too cool for real-life" home additions that FAKRO has made easily accessible for us everyday folk. No longer are these natural lighting options out of reach for the wealthy and glamorous, thanks to FAKRO!
Balcony windows are a super neat window option. I know the Tiny Home trend has lost a little mainstream attention, but it is still thriving and popular. Spacious luxury homes will always be many people's life goals, but I cannot deny the allure of a cozy, well-designed home. Balcony windows are a fantastic alternative to a fixed window. Added bonus, they genuinely just look cool.
Maple Street is a charming, 2-story house plan with upstairs bedrooms. A balcony window off the Master Suite would be an excellent use of that wall space and would provide more natural lighting. I truly adore this cozy, affordable house plan. Cypress Drive has a stunning amount of exterior detail and ample room upstairs for a balcony window. Of these three plans, Cypress Drive is my favorite. I love a house plan with a variety of exterior textures. Another great NDG cozy home option is Bryce Cove. This 1.5-story floor plan has additional bedrooms upstairs with an open loft space perfectly suited for a step-out balcony window.
Now, I like to think I'm a fairly intelligent person (don't we all). Light tunnels feel like a futuristic addition to your home in a completely normal, accessible way. I'm a little floored by how simple and easy FAKRO has designed these light tunnels to provide natural lighting to interior rooms. It has always been a personal struggle to keep interior rooms from being too dark or cluttered with a variety of lamps and light sources. For those as innocent to these devices as I was (and still am), light tunnels are these rigid or flexible tubes that transmit light into the rooms of your house from your roof. FAKRO offers a simple, unobtrusive dome or a flat inset on your roof.
The light is channeled through the tube to shine in a flat glass pane in your ceiling, much like commonplace recessed lighting. It's a scientific marvel. I am blown away by this innovative option and I think this is a brilliant way to include (or add more) natural lighting in your home. The mechanics may appear something out of a submarine telescoping sight and using it in your home to amplify the lighting is wildly exciting. I'm confident there is a good chunk of science explaining how the light doesn't just straight-line beam a hole through your wood floors, but I'll leave that to the FAKRO professionals and your builder to work out.
FAKRO skylights and roof windows can be found online at Lowe's, Home Depot, Menard's, and Amazon for homeowners and builders alike.
Here at Nelson Design Group, we are always ready to help find your dream home. If we don't have the plan that is right for you, we'll make one. We are experts in our field and have been doing this for over 30 years. Give us a call today and we will be glad to help.
If you haven't found a builder yet, we have a Find-a-Builder tool right here on our website. These are builders from around the country that we have vetted just for you! They are skilled in their professions and do a great job.
Nelson Design Group has over 1,800 house plans for you to choose from. If you're unsure about finding what you need, give us a call at (870) 931-5777. Our representatives are always happy to help.
If you are a builder looking to buy plans, sign up for our Builder's Program. We offer discounts you won't be able to find anywhere else.
We also have resources that are just for you like access to our Master Planned Communities and Marketing Services.