Top 5 Cabin Getaway Plans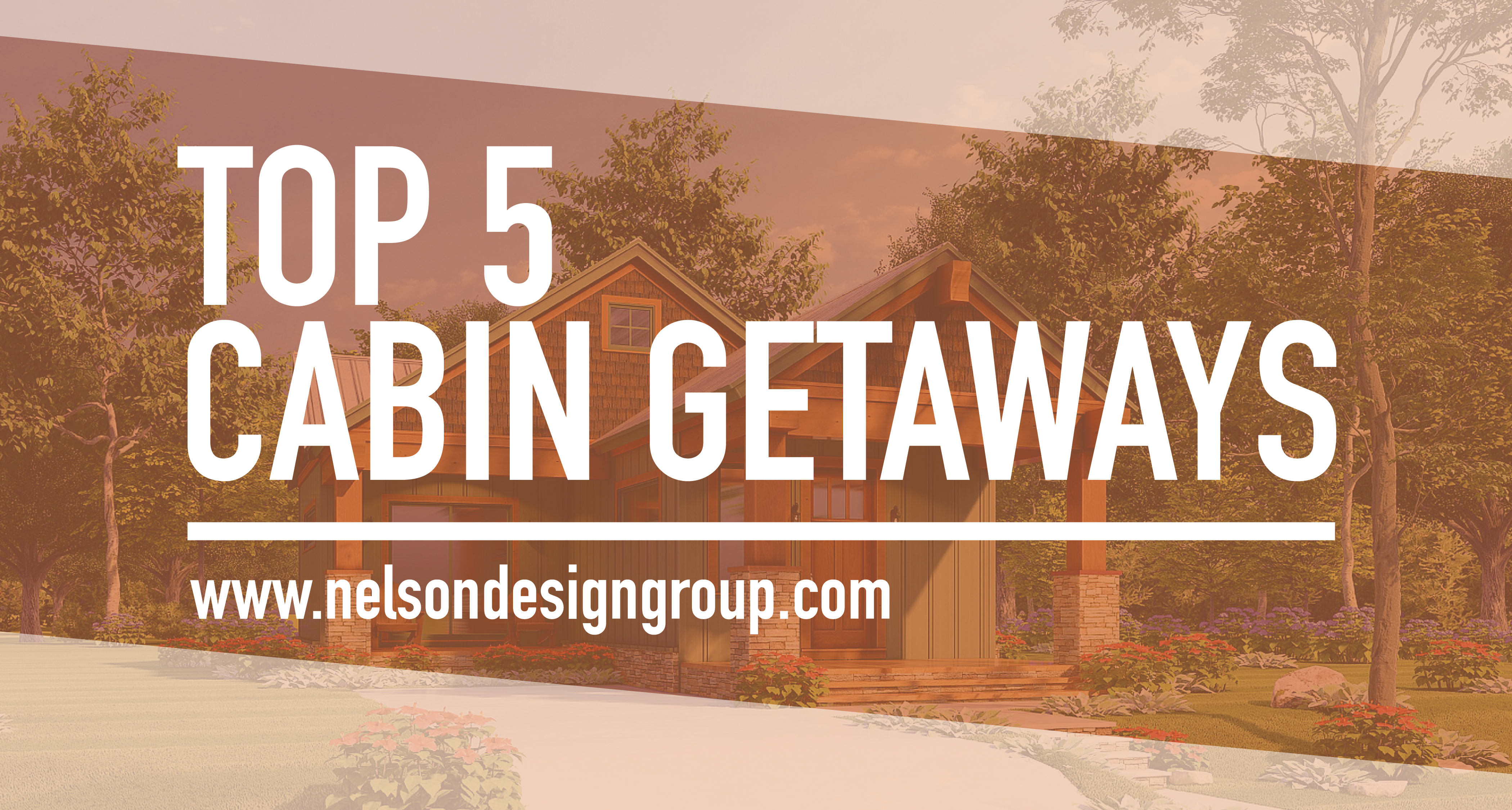 Top 5 Cabin Getaway Plans
With fall right around the corner, we're all searching for that perfect cabin getaway in the woods somewhere. But what if you can't find that perfect spot? Why not build it? Not only could this serve as the perfect retreat when you need one, but it could also serve as a great investment opportunity! With so many looking to travel, but wanting to stay privately, cabins and small bungalows are the perfect getaway to rent on the weekends. We're diving into some of our favorite cabin house plans to jump start your planning process!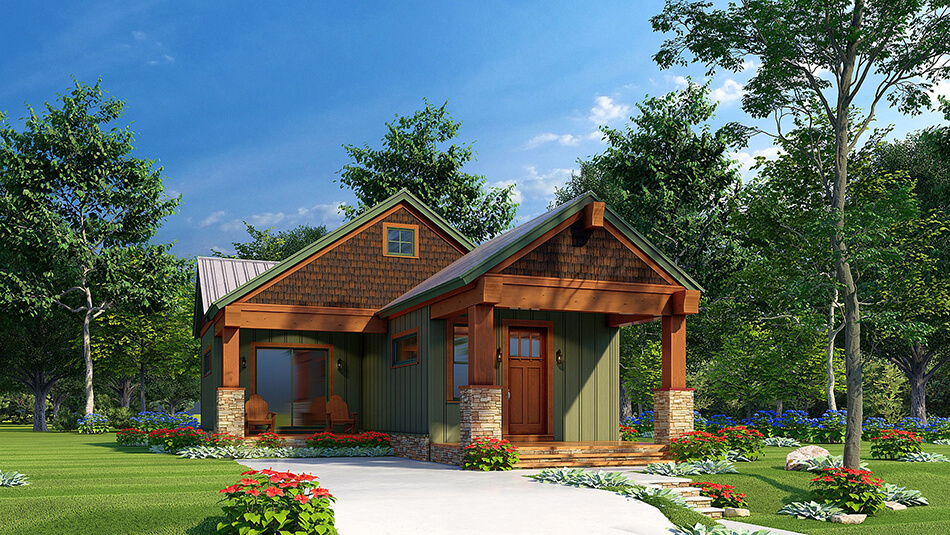 From our Elk Valley Cabin Collection, this 2 bedroom cabin getaway is the perfect layout for your extended weekend stay. This cozy craftsmen plan belongs somewhere in the mountains or high enough to enjoy the views of the lake or river from your bedroom patio. With enough space to sleep 4-6 people comfortably, this cabin plan will be perfect for you and your family's trips. The possibilities are endless for this beautiful house plan!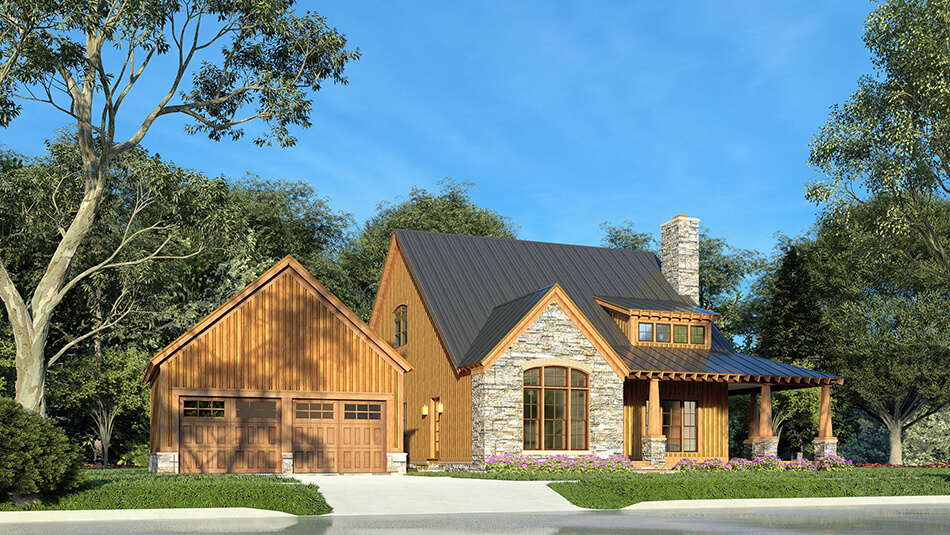 Cole Creek Retreat comes packed with so much potential! This rustic house plan offers a detached garage option, 3 bedrooms, and 2.5 bathrooms. Your family and so many others will enjoy the open floor plan concept, the large kitchen with plenty of space to cook comfortably, and the views from the balcony overlook. Warm nights by the fire are calling your name! Smores anyone?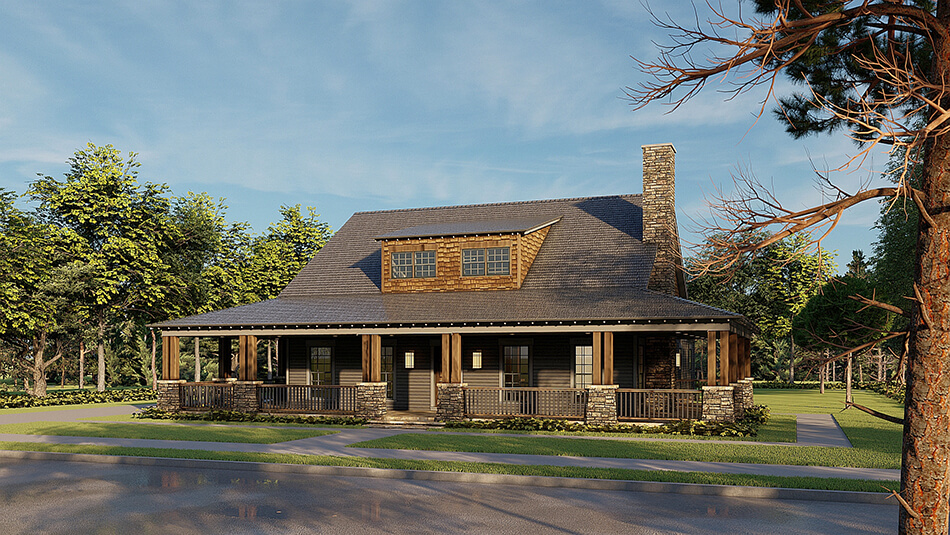 Just one look at that wrap around porch will have you dreaming of early morning sunrises on vacation! With a little more open space, this rustic farmhouse has lots of room for gathering together while also offering 2 bedrooms and an optional upstairs bonus room, perfect for a future bunk room. Not wasting any space in the kitchen, South Fork also offers wrap around kitchen cabinet space along with a eat-at kitchen island.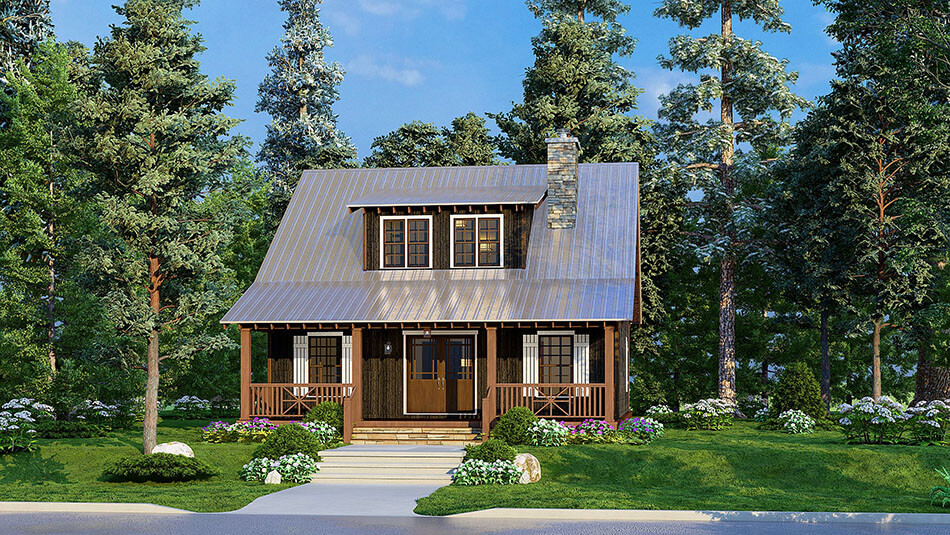 Can't you just picture this right on the river? We love the way the wooden detail frame this rustic cabin plan perfectly. With one bedroom and a beautiful open floor plan, his cozy weekend home might just be the perfect romantic getaway for you and that special someone. Not to mention, the front and back porch both call for chilly fall night cuddled up in a blanket!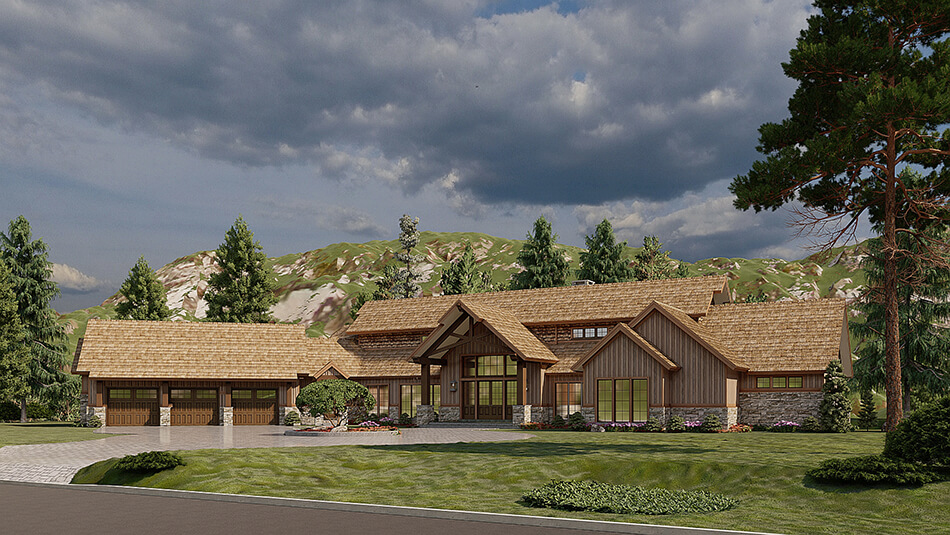 Maybe you find yourself needing a little more space for your vacation getaway. We've got you covered there also! Elkhorn Lodge offers plenty of space with it's 4 bedrooms, 5.5 bathrooms, and multiple living spaces. Perfect for large groups vacationing together, Elkhorn Lodge is the mountain retreat perfect for entertaining!
Browse even more house plans for your home away from home and let's get started planning your next investment property at www.nelsondesigngroup.com!