House Plan 5299 Elkhorn, Mountain House Plan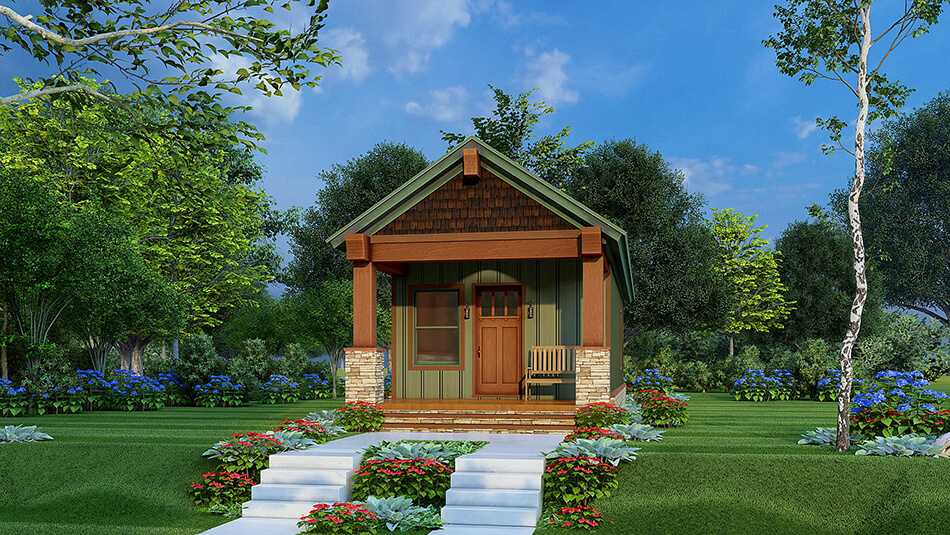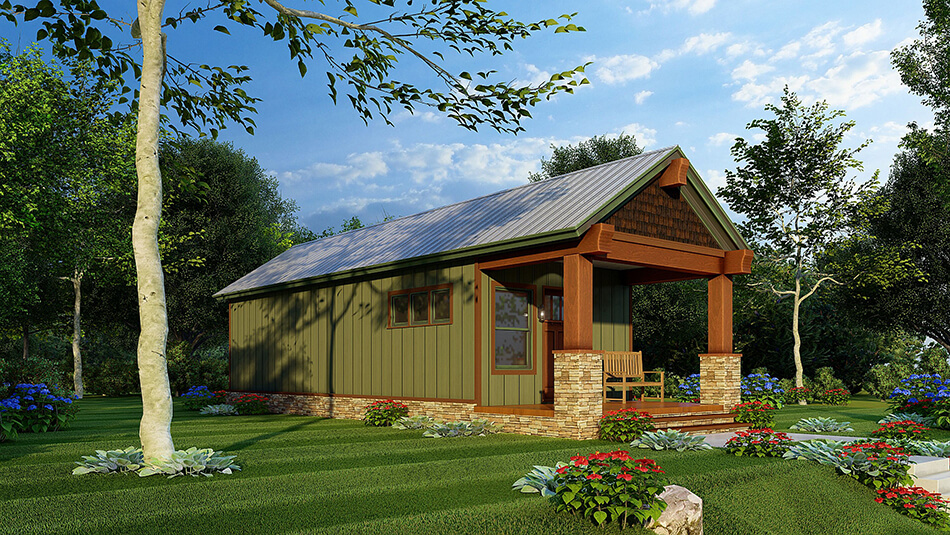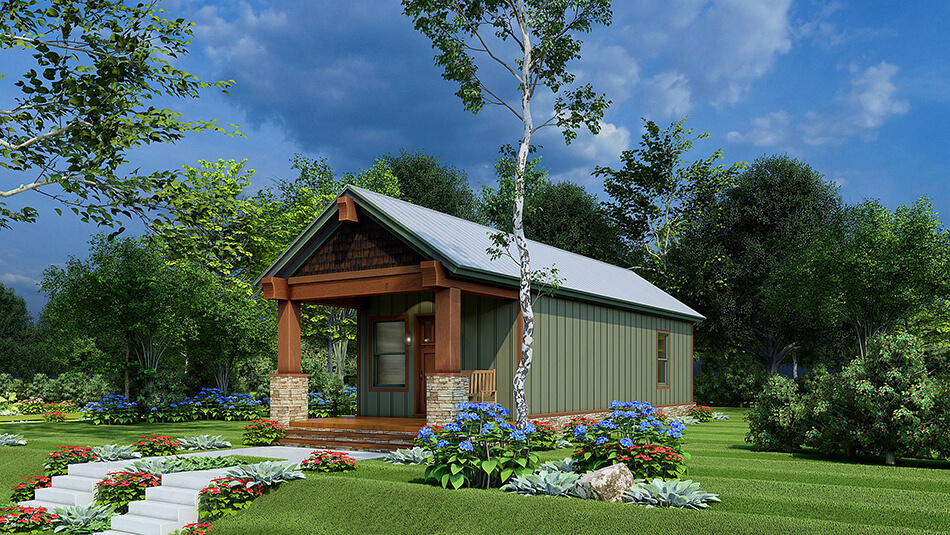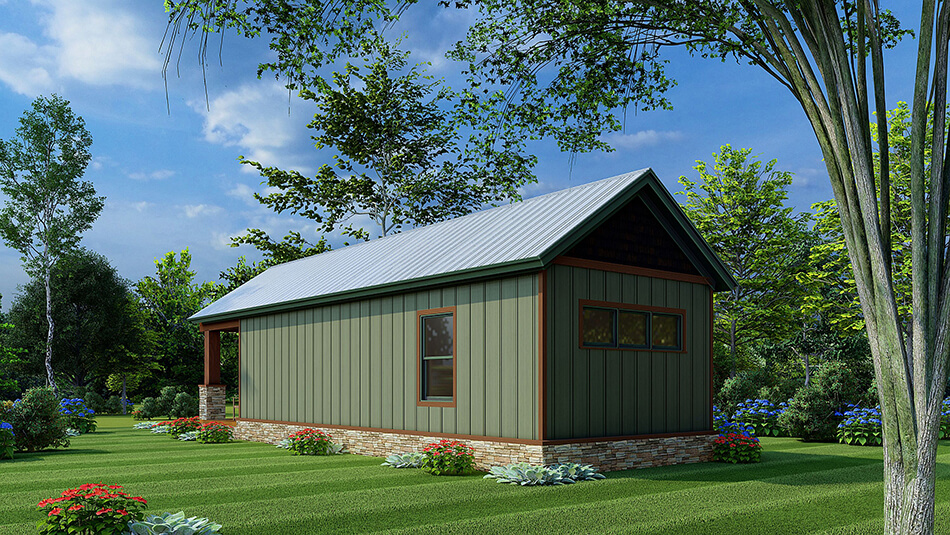 MEN 5299
House Plan 5299 Elkhorn, Mountain House Plan
Plan Details
Plan Number:

MEN 5299

Total Living Space:

504Sq.Ft.

Bedrooms:

1

Full Baths:

1

Half Baths:

N/A

Garage:

N/A

Garage Type:

N/A

Carport:

No

Carport Type:

N/A

Stories:

1

Width Ft.:

14

Width In.:

N/A

Depth Ft.:

44

Depth In.:

N/A
Description
MEN 5299
From award winning home designer Michael E. Nelson comes a great addition to our Elk Valley Cabin Collection. Elk Horn features stunning curb appeal with its wooden and stone exterior. Earthy tones from the board & batten siding pair nicely with the bold wooden columns and large stone accents. This cabin plan features vaulted ceilings, 1 bedroom, and the perfect cozy open layout. Elk Horn will leave you feeling right at home with the great outdoor living area featured on the front porch.
Open Floor Design
Leading right into Elk Horn from the front porch, you'll find yourself feeling cozy in the vaulted ceiling kitchen/den combo. With everything you need just steps away at any moment, Elk Horn is the perfect weekend getaway or vacation home. The hallway accesses the bedroom while also giving way to the laundry closet and hall bathroom.
Bedroom
Mimicking the den/kitchen area, the bedroom features vaulted ceilings, ample closet space for your weekend essentials, and easy access to the bathroom through the hallway. A drawer/cabinet feature next to the closet offers great storage potential as well. A large picture window at the back of Elk Horn give perfect natural lighting to the spacious bedroom.
Customizing This House Plan
Make this house plan into your dream home!
We understand that when it comes to building a home you want it to be perfect for you. Our team of experience house plan specialists would love to be able to help you through the process of modifying this, or any of the other house plans found on our website, to better fit your needs. Whether you know the exact changes you need made or just have some ideas that would like to discuss with our team send us an email at: info@nelsondesigngroup.com or give us a call at 870-931-5777 What to know a little more about the process of customizing one of our house plans? Check out our Modifications FAQ page.
Specifications
Total Living Space:

504Sq.Ft.

Main Floor:

504 Sq.Ft

Upper Floor (Sq.Ft.):

N/A

Lower Floor (Sq.Ft.):

N/A

Bonus Room (Sq.Ft.):

N/A

Porch (Sq.Ft.):

112 Sq.Ft.

Garage (Sq.Ft.):

N/A

Total Square Feet:

616 Sq.Ft.

Customizable:

Yes

Wall Construction:

2x4

Vaulted Ceiling Height:

Yes

Main Ceiling Height:

9

Upper Ceiling Height:

N/A

Lower Ceiling Height:

N/A

Roof Type:

Metal

Main Roof Pitch:

8:12

Porch Roof Pitch:

N/A

Roof Framing Description:

stick

Designed Roof Load:

45lbs

Ridge Height (Ft.):

15

Ridge Height (In.):

0

Insulation Exterior:

R13

Insulation Floor Minimum:

R19

Insulation Ceiling Minimum:

R30

Lower Bonus Space (Sq.Ft.):

N/A