House Plan 5020 Charleston Bay, Farmhouse House Plan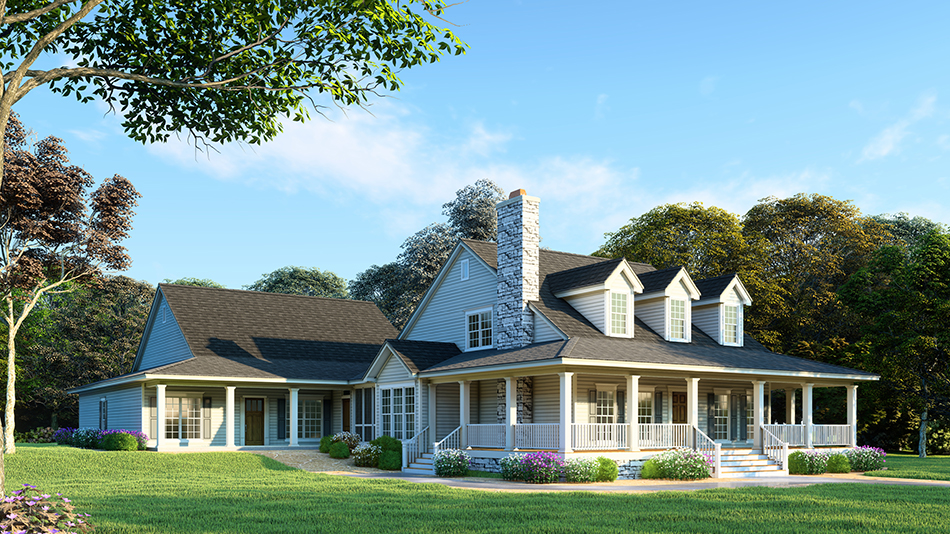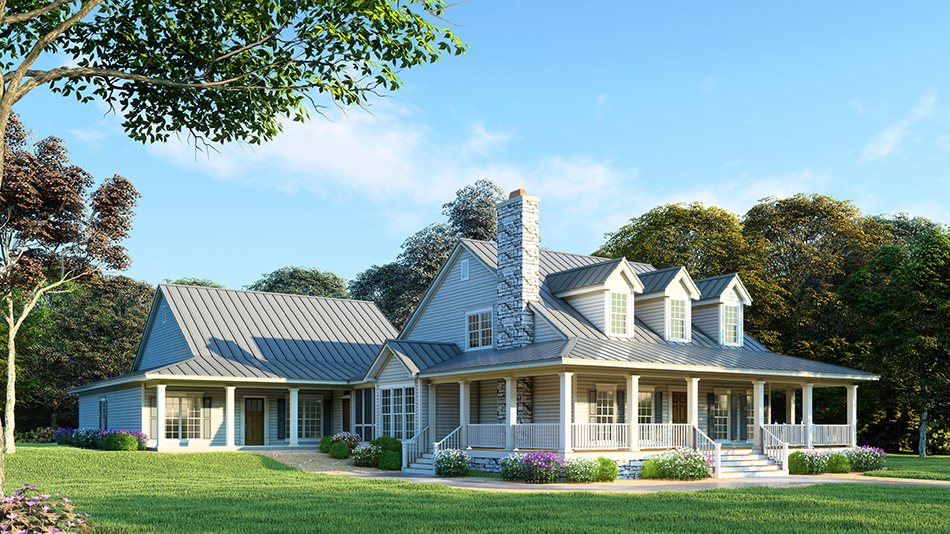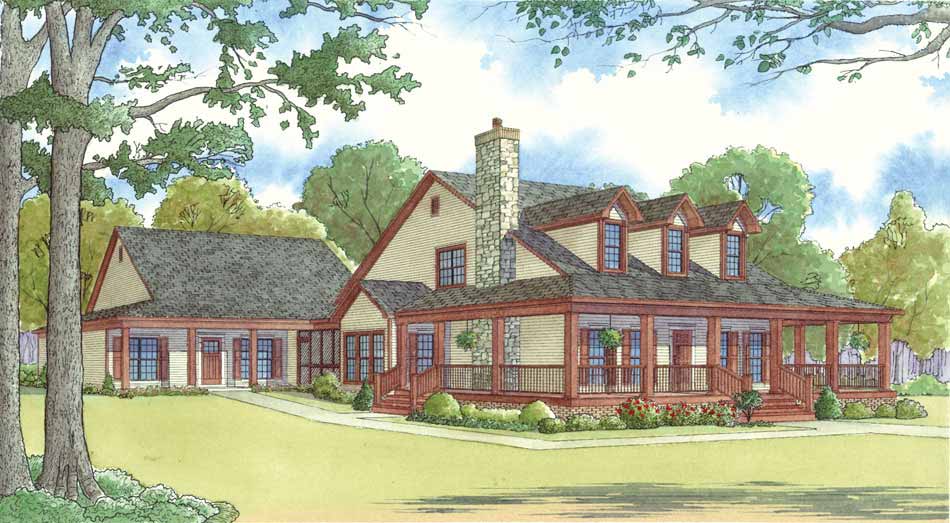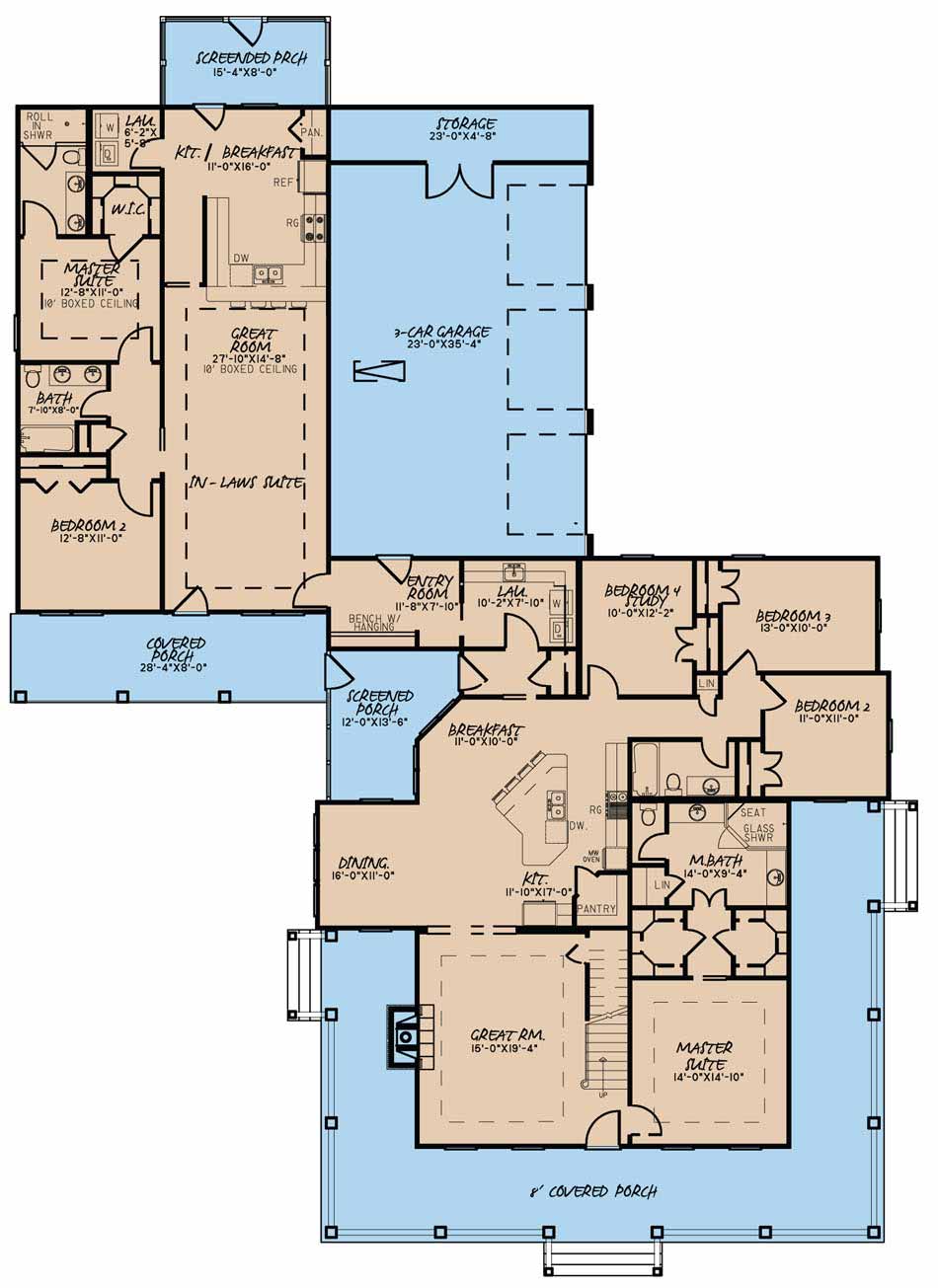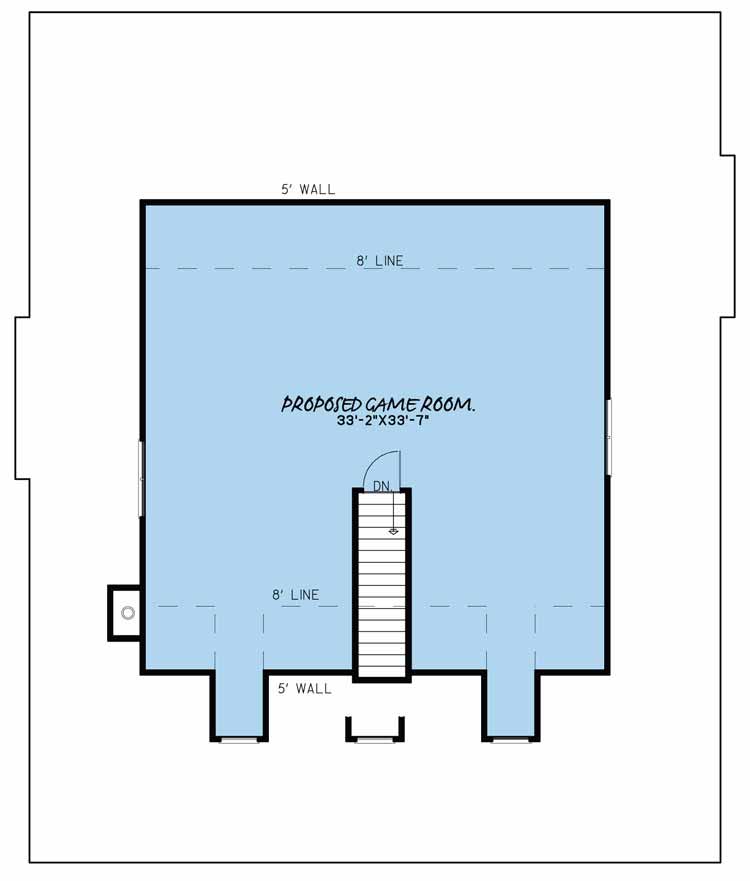 MEN 5020
House Plan 5020 Charleston Bay, Farmhouse House Plan
Plan Details
Plan Number:

MEN 5020

Total Living Space:

3437Sq.Ft.

Bedrooms:

6

Full Baths:

4

Half Baths:

N/A

Garage:

3 Bay Yes

Garage Type:

Side Load

Carport:

N/A

Carport Type:

N/A

Stories:

1

Width Ft.:

78

Width In.:

10

Depth Ft.:

110

Depth In.:

6
Description
**In-Law Suite is 1295 Sq. Ft included in the total living space**
Bay House Plans
The beautiful southern city of Charleston, SC is known for its stunning architecture, which is clearly evident in the Charleston Bay house designs offered by Nelson Design Group. These remarkable Bay home house plans enable you to experience the charm of southern living at its finest, no matter where in the U.S. or Canada you choose to build.
Our Bay House Plans Have So Much to Offer
Michael E. Nelson created an expansive Bay house plan that is designed to accommodate the entire family. This traditional, rustic-style home offers a country feel with the large wraparound porch. The main living space features an open layout, a spacious master suite complete with his and hers closets, three additional bedrooms and a hall bath. The entry room located off the three-car garage gives access to the in-law suite of this home. This apartment is connected to the home, but is private and an entire living space with a large great room and full kitchen.
The spacious master suite features a walk-in closet and the bath features a roll-in shower. A second bedroom and additional full bath are also included in the apartment. Outdoor living space is also abundant with this home. In addition to the wraparound porch, this home features two screened porches and an additional covered porch for the apartment.
We Can Customize Your Bay House Design to Your Specifications
Do you like what you see in this Bay house plan, but wouldn't mind making a few modifications? We'll be happy to customize the design so you can add your own personal touch.
Maybe you'd like a little more garage space, an extra walk-in closet in one of the bedrooms or a home office. Just let our on-staff design professionals know what you need and we'll be happy to make the changes. Our premium customization services are available at a highly competitive price to help keep your design and construction project costs under control.
You'll Appreciate the Energy Efficiency of Our Bay House Designs
One of the biggest concerns people have when designing a home is making sure it doesn't cost too much to heat or cool. We will be happy to discuss energy conservation with you and make sure your new design will have all the energy-efficient features you desire. This can go a long way toward lowering your long-term heating and cooling costs, while still ensuring your home remains comfortable throughout the year.
Contact Us to Learn More About Our Bay Home House Plans
Don't postpone your dream of living in a beautiful Charleston Bay home any longer! Take a closer look at our Bay house designs and feel free to contact our design specialists if you have questions or need additional information.
Specifications
Total Living Space:

3437Sq.Ft.

Main Floor:

3437 Sq.Ft

Upper Floor (Sq.Ft.):

N/A

Lower Floor (Sq.Ft.):

N/A

Bonus Room (Sq.Ft.):

1155 Sq.Ft.

Porch (Sq.Ft.):

1148 Sq.Ft.

Garage (Sq.Ft.):

967 Sq.Ft.

Total Square Feet:

6707 Sq.Ft.

Customizable:

Yes

Wall Construction:

2x4

Vaulted Ceiling Height:

No

Main Ceiling Height:

9

Upper Ceiling Height:

8

Lower Ceiling Height:

N/A

Roof Type:

Shingle

Main Roof Pitch:

8:12

Porch Roof Pitch:

4:12

Roof Framing Description:

Stick

Designed Roof Load:

45lbs

Ridge Height (Ft.):

28

Ridge Height (In.):

0

Insulation Exterior:

R13

Insulation Floor Minimum:

R19

Insulation Ceiling Minimum:

R30

Lower Bonus Space (Sq.Ft.):

N/A