Summer-Ready Waterfront Home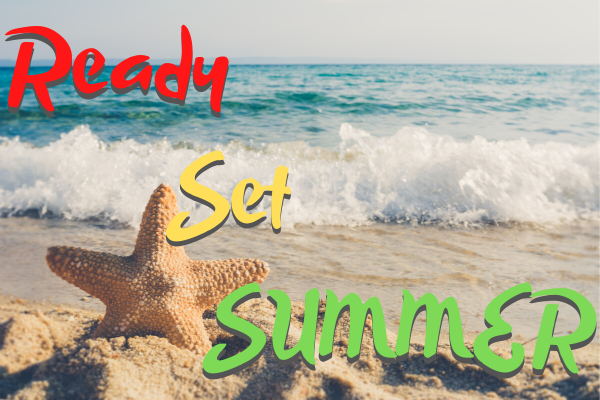 Summer-Ready Waterfront Home
With the weather warming and swimsuit season looming, we are all thinking about when we can rush off to the beach or lake! Stunningly hot afternoons punctuated with lazy relief cooling in the water and soothing sunburns on your vacation home covered porch. Who else is ready life to resemble something a little more normal? I've got a craving for sandy toes and tan lines!
There are a few months yet until anyone can safely capitalize on these warm and sunny days. For empty-nesters, growing families, and everyone in between, turning your vacation home into a permanent residence is more than a pipe dream! I've gathered some of our best coastal vacation house plans to jumpstart your beach mode:
This floor plan is the quintessential beach house! Be it lake or seaside, Waterfront Cove boasts a spectacularly large wraparound covered porch and deck. All the better to soak in those glimmering water sunsets! Waterfront Cove features a marvelously expansive open floor plan with windows galore highlighting the rear grilling deck.
Waterfront Cove 311 has a wonderful bridge separating the Master Suite from the common rooms of the house plan. I love this ability to be included or private on demand. Of course, the Master Suite also has a private wraparound deck! Early mornings, late evenings, and all hours in between are yours to embrace in your own private wing!

If you fancy the seaside Mediterranean look, The Clarion is waiting for your new build! You can almost smell the salty winds simply looking at this design. I love how clearly this house plan shouts "beach house." The arched entry gives a stunningly refreshing spin to update the classic cabana-style beach house trope. This open floor plan promotes a smooth transition from formal mealtime to casual socialization!

This split bedroom home plan has a fireplace in the Master Suite perfect for stormy evenings by the sea. With a boxed ceiling and large rear-set windows, the Master Suite emphasizes the beauty of your natural setting. Bay windows in the Breakfast Room overlook the rear lanai, which can be screened for your outdoor gatherings! My favorite part of The Clarion beach house floor plan is the extravagant storage options. There is room for all your favorite summer pieces, lightweight linens, and rain gear all throughout!
As much as The Clarion is for beach lovers, Stone Brook II is for mountainside lake views! This delightful riverbend lake house is destined for bubbling streams and boating trips. The charming raised stone foundation gives you the best view of Mother Nature's bounty and exceptional window views allow you to soak it in even while remaining indoors. Despite sporting smaller square footage, Stone Brook II utilizes the available space perfectly to promote comfortable intimacy with loved ones.
The Breakfast Room features grand window seating without minimizing table space for calm mornings and relaxing evenings. I particularly adore the dual staircases up to the front porch and the rear grilling porch. Never suffer the long walk around your deck again! The rear grilling porch even offers a cleaning table to prep your freshly caught fish before a home-cooked dinner. Better yet, a supply room off the grilling porch keeps your hiking gear handy for spontaneous trips to the great outdoors!
Perhaps you want a home plan to fit in with a sweet seaside or lakeview neighborhood without being in-your-face with coastal style? Alpine Ridge satisfies your want for waterfront inspiration! A magnificently large wraparound porch follows the length of the home from the front covered entry to the rear outdoor living area. I cannot stress how incredible and huge this porch is! All of this before you step through the French doors, too. Best part? The Alpine Ridge home plan is designed for exterior customization. If you want a stone and brick pattern to better emphasize your area, find your right fit! This is ideal for homeowners looking to highlight or tone down the waterfront inspiration without losing design elements. Update your siding, stone, brick, and more!
The heart of this idealistic floor plan is the grand open floor design and lower level bedrooms. Much of the main level is dedicated to your kitchen, Great Room, and dining area. All nestled warmly under a vaulted ceiling and overlooking your outdoor living area. Which just so happens to include an outdoor fireplace to match the one indoors! The lower level holds Bedroom 2 and Bedroom 3. And a luxuriously large game and media room! Pool tables and pinball machines, anyone?
When you haven't quite decided whether you want to build on the lakeside or need a home to fit just as naturally on the Florida coasts, Waterfront Cove 833 the vacation house plan to match your locale! An extravagant front deck gives you the chance to absorb the surrounding view. I love how uniquely shaped the front Great Room is and how the large floor-to-roof windows will highlight every last ray of light at the end of the day. I'm a suckers for stunning windows and unconventional room shapes. Of course, one of the first things you will notice is how the chimney in the Great Room is a focal point. It's such a wildly different way to display your home's architectural design! Typically, chimneys are stuff away somewhere but Waterfront Cove 833 incorporates the neglected feature!
This natural beauty house plan focuses on tall ceilings and maximizing the open, wild feeling of your outdoor surroundings. If you aren't a beach person, this home plan would do well in a mountain area, too! The Master Suite is on the main level and has access to the front deck through a gorgeous set of French doors. The Kitchen is loaded with counter space and opens onto a grilling porch to the left. You won't have to worry about disturbing the view while cooking! Bedroom 2 is on the upper level meaning all family members and guests have plenty of privacy. I'm crazy about the vaulted ceilings and beams that continue through the upper level. Waterfront Cove – NDG 833 is a magical way to forget the bustle of the busy world and embrace the solitude of your private surroundings!
At Nelson Design Group, we have a house plan for every lifestyle and climate! Be sure to look through more of our coastal waterfront plans to find your perfect permanent vacation home! Have you found a house plan that is almost what you need? We modify our home plans to fit your need. Don't pass up a great new home build because you want a little more closet space! We ready and waiting to help find your forever home.
If you are looking at building a house, check out our Building Your Dream Home blog series. This series walks you through step by step on how to build a house and is updated regularly.
If you haven't found a builder yet, we have a Find-a-Builder tool right here on our website. These are builders from around the country that we have vetted just for you! They are skilled in their professions and do a great job.
Nelson Design Group has over 1,800 house plans for you to choose from. If you're unsure about finding what you need, give us a call at (870) 931-5777. Our representatives are always happy to help.
If you are a builder looking to buy plans, sign up for our Builder's Program. We offer discounts you won't be able to find anywhere else.
We also have resources that are just for you like access to our Master Planned Communities and Marketing Services.