AS THE COST OF BUILDING MATERIALS RISES WHAT ARE THINGS YOU SHOULD KEEP AN EYE OUT FOR WHEN CHOOSING YOUR HOUSE PLAN?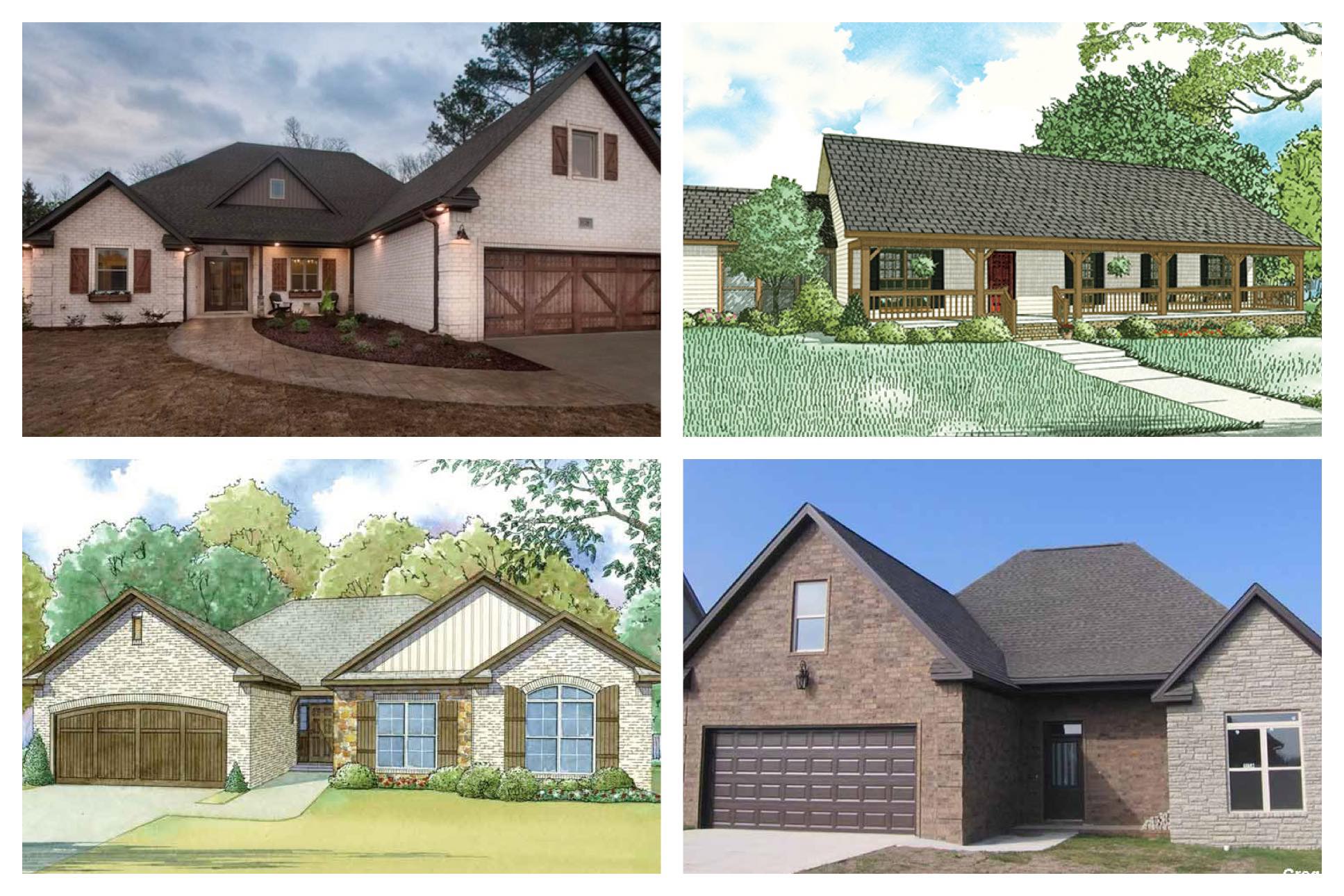 AS THE COST OF BUILDING MATERIALS RISES WHAT ARE THINGS YOU SHOULD KEEP AN EYE OUT FOR WHEN CHOOSING YOUR HOUSE PLAN?
Are the rising prices of building materials across the nation putting a bit of hesitation in your decision to build your next home? This certainly doesn't have to stop you from building. However, it does mean you may need to be a bit more selective when choosing the house plan that is right for you. Going into searching for a house plan with the knowledge of what can save you money and what can make your project more costly than you are wanting to go will help you tackle your dream of building your next house while still staying within your allotted budget. Here are a few things to keep an eye out for when choosing your cost efficient home plan. 1) Make a List of Your Needs/Wants We all know the saying "my eyes were bigger than my stomach" but how about we rephrase it to "my choices are larger than my bank account". The very first thing to consider when goin to find your house plan is to figure out what exact your NEEDS are. You may going into your search saying "I need 5 bedrooms: 1 Master, 2 Kids Rooms, 1 Office and a Guest Room". You may also want 2 living spaces, large bathrooms, tons of storage and a laundry room you could comfortably live in. These things may be what your heart wants but they may be unrealistic in your current circumstances and with the budget you are trying to hold fast to. Maybe instead of both a guest room and an office you can make this a joint space. If you think about it, guest rooms only get used MAYBE a few times a year in most homes and only once every couple years in others. This means that roughly 200 square feet of your home only gets used a very small part of the time while sitting vacant the rest of the year. Things like Murphy beds or even blow-up mattresses are perfect for these multi purpose rooms and are still comfortable for guests but allows you to use this space in your home for the rest of the year as well. A guest room/office is just one of many multipurpose rooms that you can consider, there are tons of great resources and articles on how you can make the most of your space. Then when it comes to having 2 living spaces consider having the second living space in a bonus room over the garage. This will save you money on concrete and roofing while still giving you the extra space you desire. 2) Boxy Footprint The most cost efficient home to build is a box. Ok so not literally a box but when you look at the birds eye view of the floor plan you should more or less see a square or rectangle. The less corners your foundation crew and framers have to deal with the better. Now the completely boxy look like house plan NDG 634 Burlington Cove may not fit your ideal curb appeal which is completely understandable. However, a plan such as MEN 5148 Aberdeen Place still has beautiful curb appeal while keeping the corners and bump outs to a minimum. When trying to save money on your build be sure to stay way from things like rounded walls, bay windows or an abundance of popped out gables around the home. Just think: the simpler I can keep it on the outside the more I can spend on the finishes inside where I will be spending a majority of my time and can enjoy it the most. 3) Less Front Porch This can be a tricky one for those of us who love the look of a welcoming front porch. However, how much use does a front porch actually have in your home? Is it wasted concrete and roofing costing you money you could spend elsewhere in your home? There is no need to completely forgo the front porch but maybe a smaller porch that can still welcome friends and family into your home while spreading Christmas cheer through your adorable decorations is the right choice for your new home. House plans such as MEN 5071 Augusta Place and MEN 5019 Austin Place are perfect examples of enough porch for your holiday decorations but not so much porch that you waste your hard earned money. 4) Straight and Lined Up Interior Framing Curved walls or walls with angels other than 90 degrees will certainly cost more. If framing is straight and rooms lineup with each other that can save you money. Look over the floor and if you can trace lines through the length of the home where framing lines up from room to room you know your building costs will be much less than having your framers have to build individual walls that don't line up with the others. When searching for the right floor plan for you be sure to look if walls line up, if you see too many different walls that don't line up with one another it may not be the right house for you. 
5) Keeping Plumbed Walls Together When it comes time to plumb your new home you can save money on piping by making sure plumbed walls are backed up together. Plumbed walls in bathrooms can be backed up to each other or if there aren't 2 bathrooms in the same area be sure that all plumbed fixtures are along the same wall (sink, toilet and shower head). A kitchen wall with the sink and refrigerator can be lined up with a hall bath or laundry room. As you are looking through home plans just keep an eye out to see if sinks, toilets, showers, washing machines and refrigerators are located on similar walls to save on the cost of plumbing. 6) Reconsider The Oversized Master Suite When it comes to choosing the house plan for you next home the master suite is typically a very important item on the list. In fact a master suite can sometimes be a deal maker or a deal breaker. This will be your own private space in the home and if you are paying for the house why shouldn't your private area have everything you want? This is all true and good but how much space do you really need? Do you actually need space for seating in your master suite or will those chairs become piled with laundry or maybe just sit untouched except for when putting on shoes before running out the door in the morning? Now if you plan on spending a large amount of your time in your room then by all means you should definitely make sure you have the space you need but just be sure to think through and ask yourself "Will I really use this area?". The typical master suite does not get used nearly as much as the living room or kitchen so before deciding to spend the extra money on the expansive master suite think about if that space can be better used elsewhere. For reference when looking at master suites your can keep in mind that a king size mattress is roughly 6.5' wide by 7' long. This means that even in a master suite such as the one in house plan NDG 1387 Ashlyn Cove, where the room is only 13'8" x 12'8", you can still comfortably fit a king size bed, two small side tables and at least one dresser. So just remember, is it a good use of space or wasted money? Inspiration is every where for master bedrooms that have all the luxury and elegance of a larger suite while saving you space.7) No Formal Dining This is a per family decision but in most American households today a formal dining rarely sees more than a few holiday dinners happen between its walls. Most families opt for an open floor plan with an eating area located directly off the kitchen. This takes the place of both the traditional breakfast nook and separate formal dining room to save you space and money. This will also be used much more often thus making your expenses worth while. House Plan MEN 5040 Austin Place is the perfect example of saving space by including the dining area into your open floor plan. In this particular home you will see the dining area placed between the great room and kitchen to allow room enough for your dining room table with out an added room to the floor plan. This means not only do you save money on an additional room for formal dining but will also mean that most families will use their dining table much more. Again this is a decision you have to make specifically for your household but if you currently only use your dining room for Christmas dinner consider saving the money and spending it elsewhere in the home. 8) Simple Rooflines This is a huge thing to keep in mind when choosing which house plan will be your next home. Rooflines with too many planes can start to rack up you costs on the project. If you are needing to save some money on your home stay away from plans like MEN 5052 Hampshire Heights where you can see the roofline is complex to keep up with the different rooms and spaces in the home that project from the main house. Now this doesn't mean you have to go quite so simple as the roofline from house plan NDG 1654 Country Retreat, unless you like that look then by all means find the simplest roofline you can find and spend your savings on the inside finishes! Just be sure you are looking over the roofline to see simplicity. You will also want to stay away from soaring rooflines with steep pitches. This just means more roofing materials eating up your budget. Home plans such as MEN 5072 St. Clair are the perfect examples of simple, shallow sloping roofs that will save you money. 9) Build Smaller One more thing to consider is to builder smaller and smarter. That may not be what you are wanting to hear but even shaving off just a couple hundred square feet from your planned totaled heated and cooled square footage can save you a large chunk of money. If you were thinking about going for a home of 1,700 heated and cooled square feet maybe try for one a littler closer to 1,500, or if you were going for 2,500 heated and cooled square feet find something at 2,200-2,300 square feet instead. This can be the difference between settling for inexpensive finishes throughout your home to being able to get the nice trim you wanted or get the more expensive flooring you were looking at. There are tons of resources now days to help you efficiently layout your smaller rooms to get just as much use out of them as larger ones. Having trouble imagining how to see that the smaller closet can work for you? Or maybe need some help seeing how to separate the spaces in that open floor plan that will save you space? There are tons of tricks and trade secrets to help you make the most of your space and with resources like Pinterest and Bloggers those are right at your fingertips As you can see there are many things that you can keep an eye out for to help you save when building your new home. Each of these things are simple in themselves but, once you put a few of them together, they can make a great impact on your project's total cost in the end. There is no need to give up on your dream to build your next home. You just need to know what to look for and what to avoid. Whether you choose to look for all of things that we have talked about or are just pick and choose the few that you think are the easiest and best for your family, it will make all the difference and you'll be happy you did.