What's Your Ceiling Style?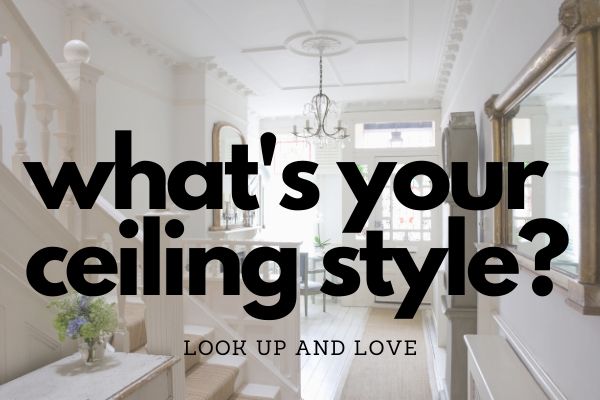 What's Your Ceiling Style?
We spend so much of our time focusing on the walls, the flooring, the very expensive (but wildly charming) crown molding all to improve and personalize our home. Far too often, the ceiling is left simple. Now, there is nothing wrong with simplicity. But choosing an alternative to the conventional ceiling is an amazing way to redefine your home! Opting for a specific ceiling type can emphasize your open floor plan or add depth to a Master Suite. I've gathered a list of unique ceiling alternatives to highlight your wide range of options when building your home:
When looking through floor plans, a vaulted ceiling is a wildly popular choice. Vaulted ceilings immediately increase the feeling of space in your home. Many times, you will also find beams and trusses used to expand the openness. Vaulted ceilings with beam accents happen to both elegant and rustic. I like to think vaulted ceilings are the quintessential "simple and stunning" for any home.
Rustic house plan styles and
Vaulted ceilings and Cathedral ceilings are commonly lumped together. How do you know what kind of open ceiling will work for your house plan? As always, talk to your builder! Communication is important every step of the building process. However, a fairly easy way for us non-builders to recognize a Cathedral ceiling is the tippy-top of the roof point! If the two sides of the roof are equal and the two sides meet directly in the middle with your ceiling following this direct shape (think about your ceiling following the entire triangle of your roof height), you are probably working with a Cathedral style ceiling! Because of the extremely high ceiling, you will see tall, expansive windows. All the better to absorb that natural lighting!
Coffered Ceilings
Coffered ceilings are gorgeous. Just throwing my personal opinion out there, but these are my favorite style of ceiling. There is an exceptional elegance to a room with a coffered ceiling. Realistically, I probably won't put them in every room. Throw a stunning coffered ceiling in a large study or a formal dining room, though? My heart.
To refresh your memory, a coffered ceiling is a grid-like pattern of beams, usually in squares or rectangles, that create a look of sunken panels.
Boxed Ceilings
Boxed ceilings are sometimes referred to as tray ceilings or recessed ceilings. Typically, boxed ceilings are rectangular or square in shape, though you can find angled boxed ceilings. A bold twist on traditional flat ceilings, a boxed ceiling has a deep cutout recess extending upwards to the roof, usually around 6" deep.
If you want an upgrade from the traditional ceiling, a boxed ceiling is a great way to enhance while keeping a clean profile. Customize your boxed ceiling inset with a darker paint color to give the illusion of a much deeper cutout. I've seen unique colors painted on the inside shelf as an accent! A boxed ceiling gives you twice as many options to stylize. Consider an elaborate molding or strip lighting to frame the cutout!
Don't limit your home build to a traditional ceiling if you yearn for something with substance! These are just a few examples of alternate ceiling types to help you find your right fit. Ask your builder about ceiling styles they've done in the past!
If you haven't found a builder yet, we have a Find-a-Builder tool right here on our website. These are builders from around the country that we have vetted just for you! They are skilled in their professions and do a great job.
Nelson Design Group has over 1,800 house plans for you to choose from. If you're unsure about finding what you need, give us a call at (870) 931-5777. Our representatives are always happy to help.
Check out our Building Your Dream Home blog series. This series walks you through step by step on how to build a house and is updated regularly.