Life on the Farm: Farmhouse Collection Part 1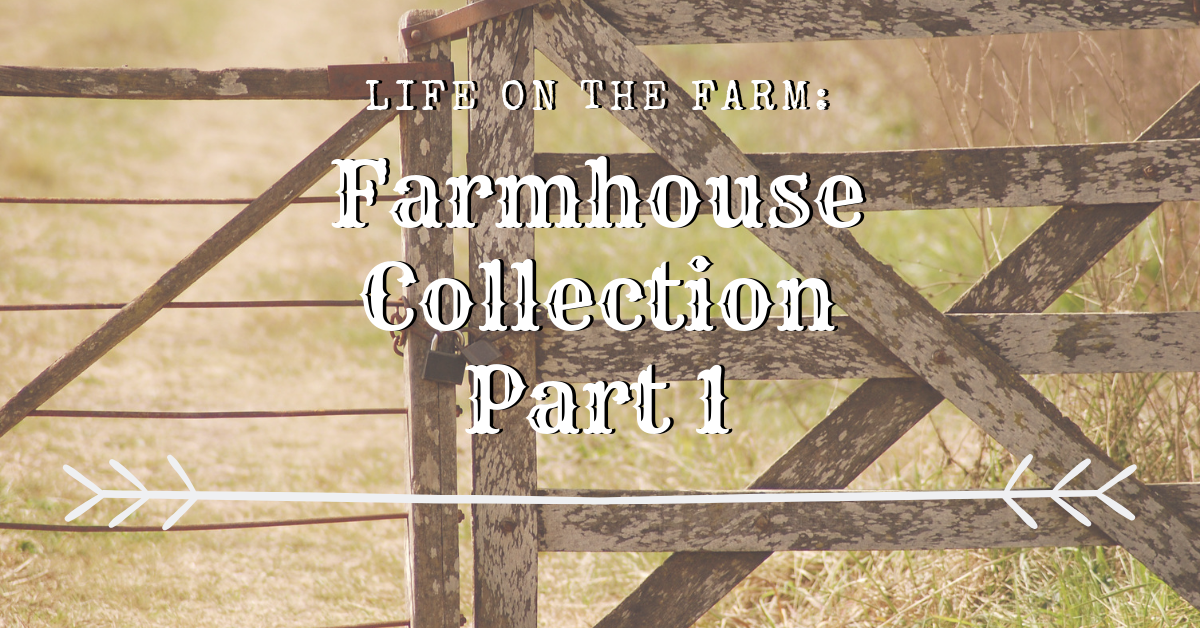 Life on the Farm: Farmhouse Collection Part 1
It comes as no surprise to me that the Farmhouse style is still one of the most popular styles of house plans. They have to be one of my favorite styles, personally. I find that the styles can be very simple, or they can be very complex. Really, with a Farmhouse house plan, the sky is the limit. You really can make them into anything that you need them to be.
Another great thing about this style that is still sweeping the nation is that it can be incorporated everywhere. I think that the Farmhouse style lends itself to remodeling and home renovations very easily and it really doesn't matter what your budget for it is. I'll throw in some tips and tricks to get your home looking right off the farm.
Farmhouse House Plans
These remain some of our most popular house plans. And no wonder! They are absolutely gorgeous and give you so much variety. So, let's take a look at some of the best!
Three Winds (MEN 5222)
Oh, how I love a good farmhouse plan! And this one is so pretty, too! This sweet little farmhouse plan gives you 2,000 square feet of living space with 3 bedrooms and 2.5 bathrooms and features a 2 car Garage. Like any good farmhouse plan, this one faces you with a large Covered Front Porch to give some great curb appeal.
As you enter the home, you find yourself in the Foyer that features high 10-foot ceilings. This gives the home a such a nice airy feeling. To the left of the Foyer is the formal Dining Room. This room also has the high 10-foot ceilings and is open to both the foyer and the Great Room.
To the right of the Foyer is the Guest Room/ Bedroom 3 / Study Area. This spacious room features the high ceiling as well as a large picture window facing the front of the home. This Bedroom has a large walk-in closet. This Bedroom connects to Bedroom 2 through their connecting jack and jill bathroom. Bedroom 2 also has a large walk-in closet and two windows facing the side of the home.
The Great Room features faux beams in the vaulted ceiling and a large brickwork fireplace. It also has 2 large entrances to the Grilling Porch on the rear of the home. The Great Room is part of an open floor plan that includes the Kitchen and Breakfast Room. This allows the styling from the Great Room to flow seamlessly to the Kitchen and Breakfast Room.
The Kitchen features a large bar with seating for 6 for those busy mornings with the kids. The Kitchen also features an entrance to a very large Pantry with built in shelves. The Breakfast Room features a large picture window that looks out on to the rear of the home. Moving further into the home you will find a large Laundry room. This has space for your appliances and for a large soaking sink for those tough stains.
The Master Suite finishes out the first floor of this home. The Master Bedroom features 10-foot boxed ceilings and two windows facing the rear of the home. There is also a private entrance to the Covered Walk moving out to the Grilling Porch with its optional fireplace and vaulted ceilings.
The Master Bathroom gives you both a freestanding tub and a corner glass shower. The freestanding tub is a staple in Farmhouse Style house plans and lends an old-world air to the room. The Master Bathroom also features a large walk-in closet to help store and sort all of your clothing.
Four Winds (MEN 5218)
This is a beauty! This house plan is the newest work of award-winning home designer Michael E. Nelson. This house plan gives you over 2,000 square feet of living area with 4 bedrooms and 3.5 baths. This home features a 2-car garage that allows you to enter the home and go straight into the kitchen. No lugging heavy bags of groceries across the whole house!
From the garage you can also make your way directly to the laundry room which has a space for a large farm style sink, or you can go directly to the Master Suite. The Master Suite features a boxed ceiling and the adjacent master bath has room for a glass shower as well as a freestanding tub. The walk-in closet gives you plenty of room to store all of your clothes and is conveniently located right beside the Master Bath.
From the garage you can go down the hallway directly into the open floor plan featuring the Kitchen, Great Room and Breakfast Room. This large space features a vaulted ceiling with false beams and an island that gives you seating for 6. And let's not forget the large pantry area that gives you plenty of room to store all of the goodies your family will ever need.
The Breakfast Room features a large bank of windows that give you an uninhibited view of the rear of your home. The Great Room features a centrally located fireplace so that you and your loved ones can cuddle up on a cold day. From the Great Room you can access the Dining Room and Foyer. The Foyer leads to the covered porch that greets your visitors as they enter your home.
The Foyer also opens up to a Guest Room that can also be used as Bedroom 4 or as a Study/office. This room has its own adjacent bathroom and a walk-in closet. From the Great Room you can proceed to the hall leading to Bedrooms 2 and 3 which each have their own walk in closet and share the Jack and Jill hall bathroom.
The home is finished off with a large Grilling Porch with vaulted ceilings that has space for the optional gas fireplace. From this Grilling Porch you can walk under the covered walk directly into the Master Suite. This house plan also has space for an optional third garage giving you space for more vehicles or storage.
Mill Creek Farms (MEN 5168)
This farmhouse plan just conjures images of Anne of Green Gable and Little House on the Prairie. This house plan gives you just over 2,200 square feet of living space with 4 bedrooms, 2 baths and a half bath. Unlike most farmhouse house plans; this one also gives you a 2 car Garage. This home features the formal living areas in the front of the home and is centered around the large kitchen.
Stepping into the home you pass through the Covered front Porch and find yourself in the Foyer. To your right you will find the formal Dining area featuring large windows that open onto the Front Porch. Moving further into the home you find yourself in the large Kitchen.
This large area gives you plenty of counterspace as well as a centrally located "L" shaped island with seating for 6. To the right of the Kitchen is the Breakfast Room that has exits to both the front porch and the rear Grilling Porch. The Breakfast Room also features several windows so it would be a lovely place to enjoy a cup of coffee and watch the birds.
Moving out of the Kitchen you will find yourself in the Great Room This gorgeous space features a large Gas Fireplace, a vaulted ceiling and Built-ins and Media Center flanking either side of the fireplace. Don't forget about the bank of windows that look out the side of the home. Moving towards the rear of the house, you will find a small hallway that leads out to the Garage.
This hallway also doubles as a Mudroom and features a storage bench with hanging storage right above it. This hallway leads you to the Laundry Room and the half bath. Moving back to the front of the house, from the Foyer you can reach the Master Suite.
The Master Suite is at the front of the home, which is not the traditional location of a bedroom in a farmhouse, but this is a modern farmhouse house plan. The Master Suite features two windows that face the front of the home. The Master Bath features both a corner glass shower with seating as well as a free-standing tub and a small walk-in closet.
Moving to the second floor, you will find Bedrooms 2, 3, and 4. These all share a bathroom with a double sink, and each has their own large closet. Here you will also find a Computer Center that is perfect for homework or games. The second floor also features a charming window seat that would be perfect for reading.
Tips and Tricks
If you are renovating your home and would like to give it farmhouse flair, here are some things that you can do.
Repurpose old furniture. You can take an old dresser and make it into a TV stand, or an old chest and make it into a coffee table. Just take what you have and have fun with it.
Painted Surfaces. Farmhouse style lends itself to repainting tables with pastels and whites. You can also paint bookshelves shades that contrast to the paint colors in the rest of your home.
Whitewash your home. Maybe not literally with whitewash, but white or ivory colored paint will make your rooms feel brighter and more open.
Mix it up. Don't try to match everything too closely. You want it to have a little randomness thrown in. Remember, the look you are going for is something looks like it evolved naturally.
Maybe you're looking for something in particular? Don't worry, we have you covered. Come check out Nelson Design Group's collection of over 1,800 house plans. And come check out the past blog posts in our house plan series:
Here at Nelson Design Group, we are always ready to make your dream home a reality. If we don't have the plan that is right for you, we'll make one. We are experts in our field and have been doing this for over 30 years. Give us a call today and we will be glad to help.
If you are looking at building a house, check out our Building Your Dream Home blog series. This series walks you through step by step on how to build a house and is updated regularly.
If you haven't found a builder yet, we have a Find-a-Builder tool right here on our website. These are builders from around the country that we have vetted just for you! They are skilled in their professions and do a great job.
Nelson Design Group has over 1,800 house plans for you to choose from. If you're unsure about finding what you need, give us a call at (870) 931-5777. Our representatives are always happy to help.
If you are a builder looking to buy plans, sign up for our Builder's Program. We offer discounts you won't be able to find anywhere else.
We also have resources that are just for you like access to our Master Planned Communities and Marketing Services.