New Trends for the New Year: Smart Phones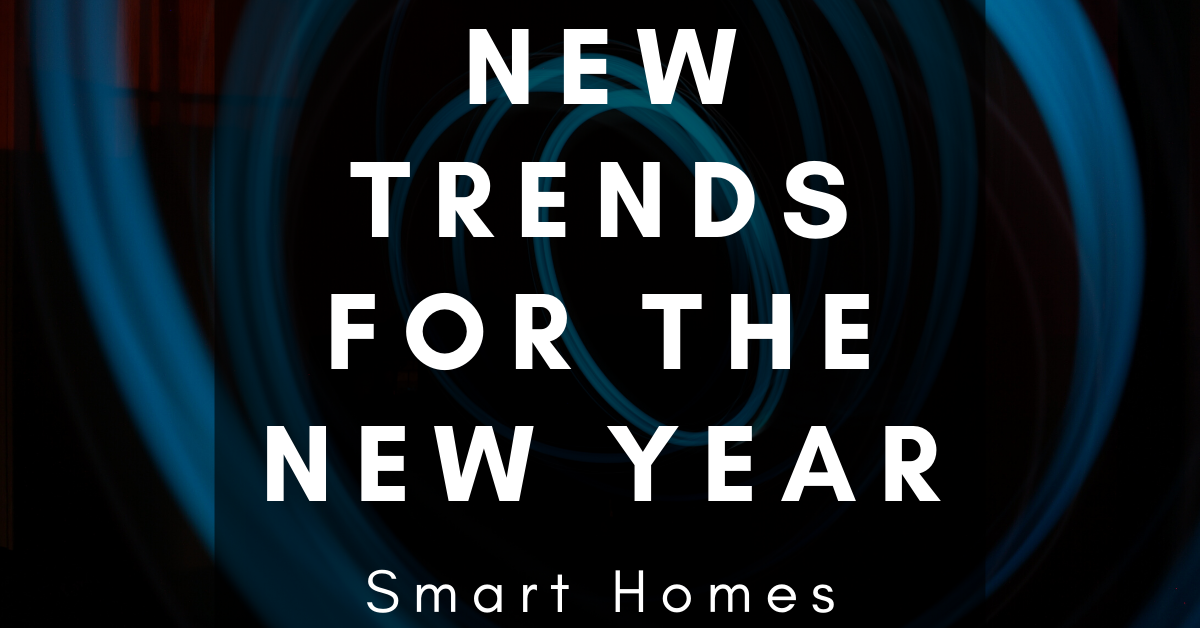 New Trends for the New Year: Smart Phones
For years, I resisted setting up my Google assistant on my phone. I always thought of it as something that would be listening to everything that I said and did and be kind of invasive. Recently, I found myself needing a pair of extra hands. So, I set up my Google assistant on my phone and started using it for tons of different things. I didn't realize how many different tasks that little program can do. Did you know that you can now install things that are controlled by your assistant or Siri to change things in your house?
While I knew about smart home accessories in theory, I honestly thought that they were just going to be a gimmick that died out. Back in the early 2000's, there was the first wave of the "Smart Home" devices. These were hardwired into your home and you had to have separate controls for everything. Those didn't last very long. I thought the new wave of smart home devices would be the same way. But these are not what we had back in the day. They are innovative and easy to install and use. And most importantly, they are affordable.
Smart Home Devices for your Dream Home
So, when you are looking at building your home, or even when you are thinking about improving your current abode, you may look into smart home devices. For some people this may give them flashbacks of the Jetsons or Star Trek and might look absurd. For others, this is going to be a practical way of handling small day to day tasks.
The modern smart home device is not what they had back in the early 2000's. Those were hardwired into your home and they were expensive, hard to use and even harder to maintain. They were toys for the rich to install in their homes to start their baths and turn on their coffee makers. Modern smart home devices are functional pieces that make things easier for you.
Aging in Place
While it may seem that smart devices are made for the young, there is a whole market opening up for those of us that are a bit older and know that aging is inevitable. These devices can be controlled either through an app or through a voice command and make it easier on people who may not be able to use fine motor skills to accomplish an everyday task.
For example, my grandmother passed away from Parkinson's Disease. One of the things that was most difficult for her was standing and holding her balance to turn on the light on the ceiling fan. This small task was so frustrating to her because she thought she should be able to do it with ease, but the disease prevented her. A smart home device that did it for her at her voice command would have made this small task easier for her.
Smart Devices vs. Smart Hubs
While there are many different devices on the market, there are two basic ways to make your house smarter. You can either buy all of the different pieces separately and link them together using an app or you can buy sets that come with a central hub.
One thing to take into consideration is that if you are buying many different devices separately, you are going to end up spending more money but over a longer period of time. On the other side, if you buy one of the systems, then you are going to be putting a bit more money up front and spending less in the long run.
Smart Bulbs and Smart Sockets
One of the first ways that people start installing smart devices in their homes is with smart bulbs. These nifty little light bulbs can be controlled either by an app or by a hub and have a multitude of features. You can change the color of the light, the warmth of the light, dim the light and turn it on and off without even being in the same room. Time to send the kids to bed. "Google, turn the light off in [name]'s bedroom." And voila! Bedtime!
Now the problem with the smart bulb is that if you turn the switch off that controls the power to the light, then you don't have a light at all! So, the solution to that is to have a smart switch or smart socket instead of a smart bulb. This gives you all of the capabilities of the smart bulb without worrying whether or not the switch is turned on.
Smart Thermostat
As I get older, I have learned more and more to appreciate good home appliances and a thermostat is no different. A smart thermostat has to be one of the first things that I will be installing when we get the good internet out where we live. This takes the place of your standard thermostat and adjusts automatically to the temperature.
You simply set the thermostat where you want it to be and it will turn on the heat or air as needed. Let me tell you how wonderful that is here in Arkansas. Last week on Wednesday the temperature was 65 degrees. By Thursday evening it was down to 30 degrees. We had to go and play thermostat roulette with our poor old fashioned one and hope that we put it in the right area to make sure the house stayed a decent temperature.
It's not just a convenience, but it helps save on the costs for your heating and cooling. This means that the house is kept at around the same temperature all the time which means you won't be doing a lot of either heating or cooling all at once. It will adjust as needed to what you need it to do.
Smart Security Cameras
I'm sure we've all seen that insurance commercial with the guy stealing the car while the homeowner is talking to him through the doorbell camera. That's part of the new wave of smart security cameras. They are easy to install and super easy to use.
Not only do you have super cool smart cameras for your door bell so that you can talk to people from adverts, but you can have the traditional range of a security camera where it is smart enough to only recognize movement in a specified range. You can also control them from your phone or from a hub device and be able to see a live feed from them.
Audio Systems
As someone who absolutely loves music, I am so excited about the new style of audio system that is coming on to the market. These smart audio systems can be set up so that you can have a speaker in each room that is controlled either by your voice or by an app on your phone. That would be so cool when I'm cleaning and moving from room to room so that I don't have to blast the music from a central location. Sorry to my neighbors!
A smart home system is one that is more affordable than ever and is easy to install in your home. It is one of those small things that can take a good house and make it into a great house. Thankfully, for those of us who are just looking at changing our current houses, all of the devices are now retrofitted for people to install in their current homes.
Maybe you're looking for something in particular? Don't worry, we have you covered. Come check out Nelson Design Group's collection of over 1,800 house plans. And come check out the past blog posts in our house plan series:
Here at Nelson Design Group, we are always ready to make your dream home a reality. If we don't have the plan that is right for you, we'll make one. We are experts in our field and have been doing this for over 30 years. Give us a call today and we will be glad to help.
If you are looking at building a house, check out our Building Your Dream Home blog series. This series walks you through step by step on how to build a house and is updated regularly.
If you haven't found a builder yet, we have a Find-a-Builder tool right here on our website. These are builders from around the country that we have vetted just for you! They are skilled in their professions and do a great job.
Nelson Design Group has over 1,800 house plans for you to choose from. If you're unsure about finding what you need, give us a call at (870) 931-5777. Our representatives are always happy to help.
If you are a builder looking to buy plans, sign up for our Builder's Program. We offer discounts you won't be able to find anywhere else.
We also have resources that are just for you like access to our Master Planned Communities and Marketing Services.