Life Long Vacation: Rustic Collection Part 1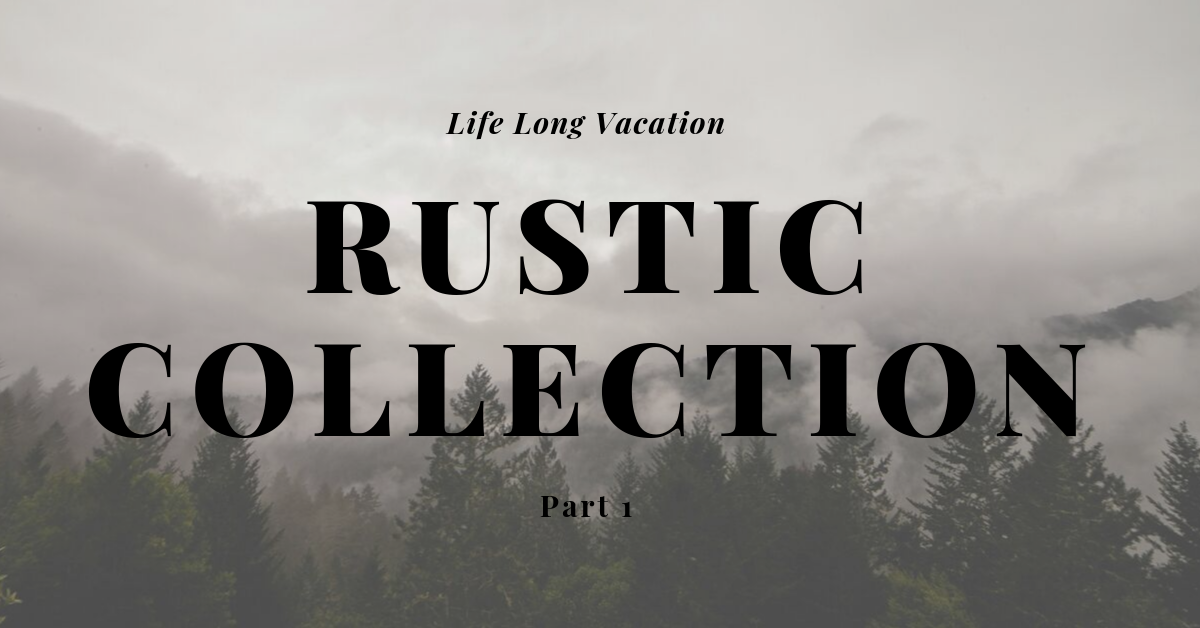 Life Long Vacation: Rustic Collection Part 1
Have you ever had those days where you just didn't want to get out of bed? Where it seems that your faithful pillow and blanket are conspiring with the cat to make your room a utopia? You know, those days when you just lay there and you are getting the perfect ratio of body coverage, pillow angles and snuggles and then the alarm goes off.
Those days that make you wish you were on vacation and there wasn't an urgent need to get up. Yeah, we've all had those days. I love sleeping late on the weekends, so Monday morning is especially tough on me. So today I wanted to show you some of our best plans to make your home into a lifelong vacation spot. These plans are just meant to make your home the best place to snuggle up and sleep in a bit. Now as for that alarm… that is up to you.
Rustic Style House Plans
The Rustic style house plans give you the perfect mix of rough and tumble and luxury. They usually feature gorgeous open floor plans with large windows to highlight the scenery around them. These plans are perfect for all types of families.
Rustic plans also feature large bedrooms and bathrooms with plenty of room for luxurious touches like freestanding tubs and large showers. The bedrooms in these rustic plans feature large walk-in closets that give you plenty of storage space.
Riverrun (MEN 5207)
This home gives you nearly 2,000 square feet of living space with 3 bedrooms and 2 full baths. This gorgeous plan would be great in the middle of the woods or in the urban wilderness.
As you approach the home, you notice the wrap around covered porch with stonework columns. A bay window immediately draws your eye to the right side of the home while a gabled window and chimney give the plan a good middle ground for curb appeal.
Walking into the home you are immediately met with an open floor plan featuring a Great Room with a fireplace and a stairway leading to the second floor. The stonework fireplace gives you ample warmth on those chilly, windswept nights and the perfect ambiance for a late night snuggle with your loved one.
Moving through the Great Room, you find yourself in a large open Kitchen. The Kitchen features a Dining Space as well as a bar with seating for 4. This kitchen gives you ample room for the largest of refrigerators and dishwashers and plenty of counter space. You even have a pantry built right in!
The Dining Room features large windows that open up to the rear of the home. From the Dining Room you can step out on to the covered Grilling Porch. This Grilling Porch has plenty of space for grilling and entertaining as well as a storage area for all of those pesky grill implements.
Stepping back into the Dining Room, you can take a look into the Supply Room that has built in shelving for all of your household goods. It can also be used as a pantry! To the right of the Supply Room you find a short hallway that gives you access to the downstairs Main Bath. This full-size bathroom features space for a linen closet.
Moving back into the hallway, you find space for a stacked washer and dryer. The last room on this floor is the Master Bedroom. Remember that gorgeous bay window I mentioned earlier? It is here in the Master Bedroom. It would be perfect for a window seat or to place a chair there for afternoon reading.
The second-floor features Bedrooms 2 and 3 each with their own large closet. The secondary Bathroom is also up here and it, too features a linen closet. This home is perfect for those wanting to step away from the hustle and bustle of urban life. Enjoy the simplicity of Rustic surroundings in your own living room!
Blue Ridge Overlook (MEN 5051)
The most popular in the genre of Rustic Style homes is the Farmhouse style. So, I found this rustic example of a farmhouse that is absolutely beautiful. Blue Ridge Overlook features 3 bedrooms and 4 baths in nearly 4,000 square feet of living area. It also includes a 2-car garage to give you a place to store your horse and buggy, or the modern equivalent.
Walking up to the home your attention is immediately grabbed by a large covered wraparound porch with exposed rafters in a vaulted ceiling. Stone pillars and steps give this home some definite curb appeal. Moving into the home through the foyer, you find yourself in a large open space with a kitchen to your left and a great room with a corner fireplace directly in front of you. Having the kitchen in the front of the home is a trademark of a farmhouse style home.
As you move into the center of the room you can look up at the vaulted ceilings and the walkway between the two upstairs rooms. On the left side of the Great Room/Dining Room/ Kitchen area is a short hallway that leads to the Master Suite. The Master Suite includes a walk-in closet, a standing shower and dual sinks as well as a direct opening to a screened in porch on the rear of the home.
If you return to the Great Room/Dining Room/Kitchen you can take a second small hallway on the right side of the room and find a very large laundry area with room for a freezer, a full bath and a second bedroom. Moving up the stairs on the right-hand side of the foyer you find yourself on the second floor. This second floor gives you space for a third bedroom with an in-suite bathroom and an office.
The stairs to the right of foyer can also take you down to the basement where you find the garage entrance, a third bathroom, space for a game room or in-home gym, storage and a built-in safe room. This farmhouse home gives you all the space you will need for your family to grow. This plan can also be customized to fit your needs.
Appalachian Retreat (MEN 5056)
This home is designed to give you all the amenities of city living in a rural setting. Our Appalachian Retreat plan is a contemporary mountain home with tons of space and character for everyone to enjoy. This home has nearly 4,000 square feet with 3 bedrooms and 2.5 baths. This home rounds out with a 2-car garage with its own entrance to the home.
You approach the front of the home and are greeted by a large covered front porch. From there you enter the home through the foyer with expansive vaulted ceilings. The vaulted ceilings continue throughout much of the home.
If you step through the centrally located Hallway and into the Great Room, you will see those same vaulted ceilings and a natural stone half wall between the Great Room and the Kitchen Area. The Great Room features a large pass thru fireplace that connects with the Breakfast Nook in the Kitchen Area. The Kitchen features a pantry and a large island for entertaining and cooking.
Moving through the Kitchen, you find yourself in a large screened porch that opens up onto a grilling porch. As you walk around the outside of the home you will find that the large deck covers the entire back portion of the home and opens into the Master Suite through gorgeous French doors.
This massive deck would be perfect for Moisture Shield and their marine proof products. The Master Bath contains a whirlpool tub and separate shower. Also included on this floor is a Laundry Room, Mudroom area, Dining Room and Office space.
And that was just the main floor! Just inside the door of the foyer you find a set of stairs that lead you down into the basement area. The stairs almost immediately open up into a large Game Room area with a built-in bar and small kitchen area. The rest of the basement contains Bedrooms 2 and 3 with adjoining Jack and Jill bathrooms. It also has plenty of room for storage and a Safe Room.
Here at Nelson Design Group, we understand that your house plan is not just any house plan. When you choose one from us, we want it to be your dream home. We have been in the business for over 30 years and know exactly how to make that dream home a reality.
Here at Nelson Design Group, we are always ready to make your dream home a reality. If we don't have the plan that is right for you, we'll make one. We are experts in our field and have been doing this for over 30 years. Give us a call today and we will be glad to help.
If you are looking at building a house, check out our Building Your Dream Home blog series. This series walks you through step by step on how to build a house and is updated regularly.
If you haven't found a builder yet, we have a Find-a-Builder tool right here on our website. These are builders from around the country that we have vetted just for you! They are skilled in their professions and do a great job.
Nelson Design Group has over 1,800 house plans for you to choose from. If you're unsure about finding what you need, give us a call at (870) 931-5777. Our representatives are always happy to help.
If you are a builder looking to buy plans, sign up for our Builder's Program. We offer discounts you won't be able to find anywhere else.
We also have resources that are just for you like access to our Master Planned Communities and Marketing Services.